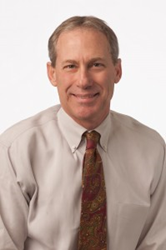 In addition to helping shape policy and direction at a national level, my ASRM involvement further ensures that, at Nashville Fertility Center, we are always on the cutting edge of reproductive medicine and infertility
Nashville, Tenn. (PRWEB) December 23, 2014
Nashville Fertility Center announced that Dr. George A. Hill was elected treasurer for the American Society for Reproductive Medicine (ASRM), a leading professional organization committed to advancing knowledge and research in reproductive medicine. In his new role as treasurer, Dr. Hill also fills a seat on the executive board and will have a voice in furthering the mission of ASRM.
Dr. Hill has actively supported ASRM since 1984 when he joined while conducting fellowship training in Reproductive Endocrinology and Infertility at Vanderbilt University. In the decades since, he has served on numerous committees and in leadership roles, including:

Founding chairperson of the Current Procedural Terminology (CPT) Coding and Reimbursement Committee; Dr. Hill now contributes as an advisor; and
Representative to the American Medical Association (AMA) coding committees, including the Relative Value Scale Update Committee (RUC), which makes recommendations to Centers for Medicare & Medicaid Services (CMS) for relative value units; and advisor to the CPT Editorial panel.
"I am happy to devote my time to this new role that helps further the ASRM mission of taking care of patients, and working on the issues that are important to them," says Dr. Hill. "In addition to helping shape policy and direction at a national level, my ASRM involvement further ensures that, at Nashville Fertility Center, we are always on the cutting edge of reproductive medicine and infertility."
About ASRM
The American Society for Reproductive Medicine, founded in 1944, is an organization of more than 7,000 physicians, researchers, nurses, technicians and other professionals dedicated to advancing knowledge and expertise in reproductive biology. Affiliated societies include the Society for Assisted Reproductive Technology, the Society for Male Reproduction and Urology, the Society for Reproductive Endocrinology and Infertility, the Society of Reproductive Surgeons and the Society of Reproductive Biologists and Technologists.
Dr. Hill will participate in monthly conference calls and annual conferences with multidisciplinary representation from obstetrician/gynecologists, urologists, reproductive endocrinologists, embryologists, mental health professionals, internists, nurses, practice administrators, laboratory technicians, pediatricians, research scientists and veterinarians.
About Dr. George A. Hill
A native of Tennessee, Dr. Hill founded Nashville Fertility Center in 1991 and currently serves as medical director. He is board certified in both Obstetrics and Gynecology and Reproductive Endocrinology and Infertility by the American Board of Obstetrics and Gynecology. He completed medical school and an Ob/Gyn residency at the University of Tennessee Center for the Health Sciences in Memphis, and fellowship training at Vanderbilt University. As an accomplished researcher, surgeon and clinician, Dr. Hill specializes in microsurgical tubal reversal, laparoscopic treatment of endometriosis and assisted reproductive technologies.