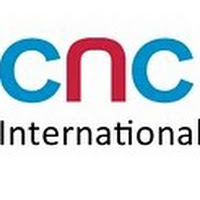 (PRWEB) December 29, 2014
A wide range of batteries for maintaining CNC machine-tools is available at CNC-Shopping.co.uk.
It is for this reason that CNC-Shopping.com wishes to provide industry professionals with a variety of batteries for manufacturers such as Mitsubishi Electric, Toshiba, Sanyo, Panasonic, Num, Siemens and Yaskawa.
Of these batteries,CNC-Shopping supplies the following models:

The PANASONIC BR-AGCT4A 6V battery: Also known as Fanuc A98L-0031-0025, this is an original and authentic lithium battery battery capable of memorising absolute encoder positions on Fanuc Alpha drives.
Replacing a FANUC Panasonic BR2/3 AGCT4A battery is carried out with a switched-on FANUC CNC machine with an emergency stop to meet the CNC machine-tool's safety requirements.
CNC-Shopping also has a permanent stock of these batteries, which can be dispatched on the same day they are ordered.
The PANASONIC BR-AGCF2P battery: Also known under reference A98L-0031-0011, this FANUC battery is compatible with the PANASONIC BR-AGCF2W and BR-AGCF2V models. This battery also serves Fanuc Beta drives and FANUC-GE numeric controls.
This battery will replace references FANUC A98L-0031-0011#L, A02B-0168-K111 and A06B-6093-K001.
The SANYO CR17450SE-R battery: Also known under reference FANUC A98L-0031-0012 and A02B-0200-K102, this battery is sold with its Fanuc 2 pin connector.
This battery is used with the FANUC series I numerical control products (Fanuc, 16i, Fanuc 18i, Fanuc 21i, 30i, 31i, 300i, 300is, 310i, 310is, 320i, 320is).
When replacing Fanuc A98L-0031-0012 batteries, it is important to keep the CNC machine on and to carry out an emergency stop of the Fanuc machine.
The NUM 1060/3.6V battery: This lithium battery is used with NUM 1020, NUM 1040 and NUM 1060 numeric controls.
This NUM 1060 battery is ready to replace an older battery on a production tool that is equipped with a NUM 1020, NUM 1040 or NUM 1060 system as well as on a derivative version.
This battery also serves to maintain CN NUM 1060 memory boards.
The MITSUBISHI ELECTRIC A6BAT battery: A MITSUBISHI ELECTRIC lithium battery reference A6BAT (MR-BAT) ER17330V 3.6V. This MITSUBISHI battery reference A6BAT ER17330V 3.6 Volts is ready to replace a defective battery and comes with a replacement guarantee.
This battery is usually used with the following industrial equipment: MITSUBISHI programmable logic controllers, MITSUBISHI numeric controls, robot A, A1S, A2S, AnS, Q series motion, Hitachi H series, MR-J2 drive or MDS machine-tool.
The SIEMENS 575332 6FC5247-0AA18-0AA0 battery: This is a SIEMENS 6FC5247-0AA18-0AA0 battery which specifically serves SIEMENS NCU, MMC 10, CCU, D4X5-X and SINUMERIK 840 numeric control (840D, 840Di) / SIMOTION CNC machine-tools.
This lithium battery replaces the143467,146881 and 6ES7-9711AA00-0AA0 models. It is sold new and comes with a replacement guarantee.
The TOSHIBA ER6V/3.6V battery: This is a TOSHIBA ER6V 3.6V type battery that is used with MITSUBISHI drives Servo amplifier MR-J3 (MELSERVOMR-J3-A, MR-J3-B, MR-J3-A4, MR-J3-B, MR-J3-B4, MR-J3-T and MR-J3-T4) to save the position of absolute encoders of CNC machine-tools or for MITSUBISHI machine modules' memories.
The YASKAWA JZSP-BA01 battery: This is a YASKAWA JZSP-BA01 lithium battery for maintaining the memory of automation products and YASKAWA SGMPH servo drives.
This battery is compatible with different YASKAWA CNC machine-tools systems or industrial equipment such as: YASKAWA JZSP-BA01-1 146705-1, 146705, 704004, JZSP-BA011, JZSPBA01, JZSPBA011 and R88A-BAT02W
In order to satisfy its customers' requirements and expectations, CNC-Shopping.com subjects all its products to a series of tests in order to guarantee that each product works perfectly.
A team of experienced technicians is available to provide effective answers to our customers' technical questions about our products in order to guide them through the preventative maintenance process.
About CNC-Shopping
CNC-Shopping is specialised in the online sale of CNC spare parts for CNC and PLC machines-tools.
CNC-Shopping offers:
a variety of CNC parts for machines-tools,
real-time product availability,
an international express delivery service,
a good price/quality ratio on its CNC parts.