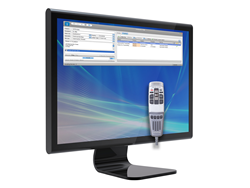 It has enabled us to streamline our referral process and we have a more efficient mechanism for flagging urgent dictations
(PRWEB UK) 22 December 2014
The Brecon Medical Group Practice has switched from a tape-based dictation system to Lexacom Digital Dictation.
Lexacom enables doctors to record dictations, such as referral letters, easily and quickly and to send them immediately to their admin team to be transcribed. The practice previously used analogue tapes, which are much less efficient, increasingly expensive to replace and easy to lose.
Even though the practice has only been working with their new Lexacom system for two months, the secretaries are already feeling the benefits. Practice Manager Denise McNamara said: "It has enabled us to streamline our referral process and we have a more efficient mechanism for flagging urgent dictations."
Lexacom has been installed alongside Olympus hardware across their two sites, integrating with the practice's new patient records' system, EMIS Web – which ensures doctors can automatically retrieve the correct patient data. Once typed and approved, the document is automatically filed in the patient's notes.
Gwyneth Ford, Medical Secretary, is delighted with the new system: "It's a much easier and quicker system, it saves us lots of time. It's far clearer too, instead of having to look for urgent dictations within a tape by fast forwarding and rewinding, each dictation is flagged with orange or red to show us which ones need doing as a matter of priority so we can manage our workload much more effectively."
Adapting to a new way of working hasn't fazed the secretarial team. "It's really easy to use," said Gwyneth, "we've learnt how to use Lexacom really quickly. It's made the whole process better and we're very positive about it."
For more details, visit http://www.lexacom.co.uk
Ends
About Lexacom
Lexacom first pioneered digital dictation software in 1997 and it is now used by more than 2700 organisations to create over 10 million documents a year by professionals in the healthcare, legal and financial professions. Lexacom 3 offers maximum efficiency, control and flexibility when dictating, transcribing and reviewing documents. Lexacom 3 is the only digital dictation solution approved by all three major clinical systems, and offers the ability to:

Dictate wherever, whenever with the Lexacom Mobile App
Return transcriptions to author electronically for checking/approval (fully compatible with Lexacom Mobile for approval on the move)
Send attachments or add notes with your dictations
Monitor your workload with advanced management and reporting tools
Securely share information across sites, even where no network connection exists
Take advantage of automatic software updates and technical help
Lexacom provides a flexible service that can be tailored to individual clients. They offer a free, no-obligation 30-day trial to all new customers and provide excellent support through their UK technical team.
For more details, visit http://www.lexacom.co.uk