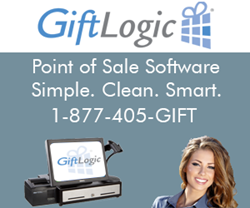 Since the software applies the discount according to the settings input by management, human error is taken out of the equation
Englewood, FL (PRWEB) December 28, 2014
GiftLogic Point of Sale software, a system marketed to small and mid-sized retailers, now offers an easy-to-use bulk discounting tool. According to a spokesperson from GiftLogic, "Our users need a way to incentivize bulk purchases, and this tool facilitates that. For example, they can offer progressively larger discounts as the purchase quantity goes up. In order to get the maximum discount, their customers must buy a certain number of products. This is a fantastic way to move inventory as well as add value."
The spokesperson explained how the tool works. Once inside the GiftLogic management console, the user selects the item to be discounted. Next, under the "special pricing" tab, the discount type is selected which is either percentage off or a flat discount price. From there, the user can enter up to ten different discount levels; complete with the quantity range and discount. The spokesperson also said that the volume discount can be saved and applied to multiple items.
"We also included an optional discount date field," said the GiftLogic spokesperson. "By entering a date range, retailers can set up special sales for bulk purchases."
Once set up in the GiftLogic software, the discounts are automatically applied whenever the appropriate conditions are met. For example, if an item is set to be discounted by 10 percent when five are purchased, as soon as the fifth item is scanned into the system, GiftLogic automatically applies the discount to all five items. If the volume discount is valid for a specified time period, GiftLogic will only apply the discount if the item is purchased during that time period. Once the expiration date has arrived, the discount will no longer be applied to those items.
"Since the software applies the discount according to the settings input by management, human error is taken out of the equation," said the spokesperson. "This helps ensure customer satisfaction because even if the cashier forgets, the software won't."
About GiftLogic
GiftLogic is a complete point-of-sale system and cash register program designed for smaller retailers. It brings big box retail POS features such as credit card processing, inventory management, volume discounts, gift receipts, and layaway to the independent shop owner.