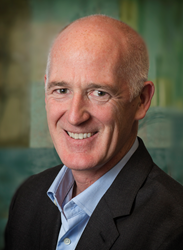 Accommodation requires dialogue between employees and employers in determining what accommodation needs are required.
(PRWEB) December 22, 2014
With the upcoming holidays, employers should be aware of their obligations and liabilities says Doug MacLeod. MacLeod Law Firm provides employers the following tips to employers:
As December 25th approaches, MacLeod reminds employers to keep in mind that Christian-based holidays are not the only celebrations taking place at this time of year. For example, Hanukkah runs December 16 – 24, 2014 whereas Orthodox Christmas takes place on January 7, 2015. Employees may have a wide range of religious backgrounds and may need something other than the usual December 25th off from work. Employers are obligated to accommodate employees' religious needs to the point of undue hardship, says MacLeod. Employers should work with employees to ensure that that they can take time off that fits with their religious beliefs. MacLeod states that "accommodation requires dialogue between employees and employers in determining what accommodation needs are required. Employees must communicate their religious needs as early as possible, and employers need to be willing to create flexible options to allow the employee the time off without losing pay."
Holiday parties this time of year also provide scenarios where employer liability is high. MacLeod explains that employers may be liable for an employee's actions which becomes more of a concern when alcohol is involved. MacLeod recommends that businesses that hire employees who drive during working hours implement policies stating the employees cannot drink during those working hours; including lunches with clients. This type of policy can be useful year-round especially when an employee often dines with clients as a means of business development. Additionally, employers who are hosting holiday parties for their employees may want to consider providing taxi chits or transportation to guests to ensure that they arrive home safely at the end of the holiday party.
Employers should also be aware of sexual harassment complaints and other forms of misconduct which can arise at holiday parties, advises MacLeod. He explains that alcohol consumption can lead to sexual harassment or inappropriate jokes and comments at parties. "Employers should monitor employee behaviour and limit alcohol intake during holiday parties. This can be achieved by prohibiting open access to alcohol and reminding employees that they are to conduct themselves as they would during work hours, at the holiday party," MacLeod recommends. If an incident does occur, or employers receive a complaint, they should be quick to respond just as they would if it had happened outside of the holiday season.
Finally, MacLeod highlights that the holiday season can be a stressful time for employees. Employers are reminded that mental health concerns may cause employees to request accommodation or stress leave during this time. MacLeod advises employers of their obligation to accommodate disabilities to the point of undue hardship. This can include alternative work, a flexible work schedule, and lightened duties.
MacLeod Law Firm is a Canadian Labour and Employment Law Firm which has represented 1000s of employees over the past 25 years. MacLeod Law Firm's practice includes human rights claims, wrongful dismissal claims, employee terminations, severance packages, employment contract review, employee resignation advice, and workplace safety.