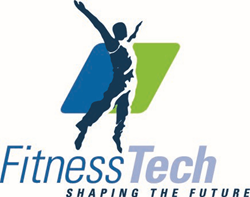 This summit will give attendees a greater understanding of how fitness tech is reaching consumers when and where they want.
New York, NY (PRWEB) December 22, 2014
The FitnessTech Summit presented by Living in Digital Times at the 2015 International CES® adds star power and brings fitness elites to the summit stage on January 6, 2015 in Las Vegas (8:30am – 6:00pm in the Venetian, Level 2, Venetian Ballroom H). Fresh off the heels of the major fitness tech announcement of 2014 with NBC's Launch of Radius, the workout-focused video brand, this year's summit special guests will include their virtual trainers Natalie Uhling and Keoni Hudoba. Other new panelists will include Kate Drane of Indiegogo and Jen Ohlson, co-founder and president of Interactive Health Technologies.
"Lifestyles change and evolve, so must our workout options," said Julie Sylvester, producer of the FitnessTech Summit. "This summit will give attendees a greater understanding of how fitness tech is reaching consumers when and where they want."
Don't miss these newest FitnessTech stars' sessions including:
Kate Drane, head of hardware, design and technology, Indiegogo, will take the stage to host a 'master class' teaching attendees about some of the newest players and devices in the fitness tech marketplace, and how to crowdfund more successfully.
Natalie Uhling, fitness professional and Under Armour elite athlete, shows how video has revolutionized fitness training.
Keoni Hudoba, Radius master trainer and Under Armour elite athlete, competes in the much anticipated Barracudas on the Strip fitness app competition.
Jen Ohlson, president & co-founder, Interactive Health Technologies, joins adidas General Manager, Stacey Burr for a dialogue about how adidas' elite innovation and technology is being shared with consumers.
In the Fitness & Technology marketplace on the showfloor at the Sands Expo, attendees will be able to interact with professional athletes, celebrity trainers and get hands on with the latest in fitness technology from Fitbit, Under Armour, Withings, Epson, Netatmo, Jaybird, Polar, Sensoria Fitness, iFit, Blue Ant Wireless, Fitbug and Life Fitness. Get fit while you get geeked.
For updates on the intersection of technology and fitness, follow Fitness Technology on Twitter at @CESFitnessTec, "like" Sports And FitnessTech Summit on Facebook and follow the hashtag #FitTechCES.
About Living in Digital Times:
Founded by veteran technology journalist Robin Raskin, Living in Digital Times brings together the most knowledgeable leaders and the latest innovations impacting both technology and lifestyle. It helps companies identify and act on emerging trends, create compelling company narratives, and do better business through strong network connections. Living in Digital Times produces technology conferences, exhibits and events at the International CES and other locations throughout the year by lifestyle verticals. Core brands include Digital Health Summit, FitnessTech Summit, Lifelong Tech, Kids@Play Summit, Family Tech Summit, TransformingEDU, MommyTech TV, Wearables and FashionWare runway show, Mobile Apps Showdown, Last Gadget Standing, Battle of the Bands, and the KAPi Awards. The company also works with various foundations and manages the Appreneur Scholar awards program for budding mobile entrepreneurs. For more information, visit LivinginDigitalTimes.com and keep up with our latest news on Twitter, LinkedIn and Facebook.
About CES:
The International CES is the world's gathering place for all who thrive on the business of consumer technologies. It has served as the proving ground for innovators and breakthrough technologies for more than 40 years—the global stage where next-generation innovations are introduced to the marketplace. As the largest hands-on event of its kind, CES features all aspects of the industry. And because it is owned and produced by the Consumer Electronics Association (CEA), the technology trade association representing the $211 billion U.S. consumer electronics industry, it attracts the world's business leaders and pioneering thinkers to a forum where the industry's most relevant issues are addressed. Follow CES online at CESweb.org and through social media: cesweb.org/social.
Media Contacts:
Linda Krebs/Sarah Gartner
LKPR, Inc. for Living in Digital Times
LK(at)LKPublicRelations(dot)com / Sarah(at)LkPublicRelations(dot)com
646-484-4539/631-327-6307