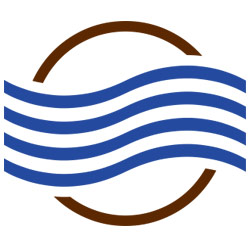 Deerfield Beach, FL (PRWEB) December 24, 2014
Cosmetic Laser Warehouse, a leading aftermarket reseller of used aesthetic lasers, announced today that they are celebrating their one year anniversary. The Cosmetic Laser Warehouse was formed in late 2013 to specialize in the resale of non-invasive aesthetic laser equipment manufactured by Palomar Medical and Syneron. The Laser Warehouse recognized the high demand for used cosmetic lasers manufactured by these two companies and launched http://www.CosmeticLaserWarehouse.com as a specialist division.
As the demand for non-invasive cosmetic procedures continues to grow, plastic surgeons, dermatologists, medspas and laser hair removal centers are extending their practices and revenue base by acquiring affordable used aesthetic laser systems. Both Syneron and Palomar offer patented laser systems that deliver multiple cosmetic treatment procedures such as hair removal, acne treatments, skin resurfacing and wrinkle reduction. These laser systems utilize various energy platforms and equipment handpieces to provide a wide variety of treatment applications.
Staff at the Cosmetic Laser Warehouse have a comprehensive understanding of these systems and their features, which allows them to help their customers choose the right equipment for their business. The company also employs highly skilled certified technicians who are specialists in repairing laser platforms and handpieces by these two manufacturers. Quick turnaround times are key to Cosmetic Laser Warehouse's. The company also offers free troubleshooting over the phone. Current market research indicates that demand for non-invasive cosmetic procedures will continue to grow globally and the company expects to see continued growth based on current performance.
Notes to Editors:
Cosmetic Laser Warehouse is a leading aftermarket provider of high quality used aesthetic lasers and handpieces manufactured by Palomar Medical and Syneron. The company was launched in December 2013 to provide specialized laser sales and cosmetic laser repair services for aesthetic equipment manufactured by Palomar and Syneron. The company is a division of The Laser Warehouse, which sells a wide variety of cosmetic lasers by the industry's leading brands. For more information, please visit http://cosmeticlaserwarehouse.com.