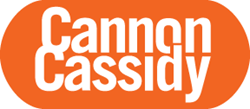 Remaining a small naming consultancy with global expertise continues to be our committed position...Plaisance will enhance that capacity.
Charlotte, NC (PRWEB) December 24, 2014
CannonCassidy announced the addition of Daniel Plaisance as Partner to the naming consultancy. Danny is a well-known and respected branding expert with 17 years specializing in pharmaceutical and medical device naming.
"Danny is the ideal addition to advance our naming consultancy," said CannonCassidy Co-founders Bill Purdy and Bill Lippincott.
"Remaining a small consultancy with global expertise continues to be our committed position," added Lippincott. Both Lippincott and Purdy had the good fortune of working with Plaisance at a previous branding firm for a combined 15 years. CannonCassidy now boasts 38 years of naming experience among the partners. CannonCassidy started in 2012 as an alternative to larger branding firms, so that the partners could better serve their clients—both large and small.
"With the ever-increasing regulatory stringency in today's naming environment, innovative naming and understanding of naming strategy are niche skills. Danny is a rare breed that can balance FDA, EMA and Health Canada regulatory requirements with the commercial-legal complexities that accompany them. His experience, expertise and ethical approach are unquestionable, and right in line with the type of consultancy we are building," said Purdy.
Danny's past clients include Pfizer, Forest Laboratories, Bristol Myers Squibb, Novo Nordisk, Boehringer Ingelheim, Bayer and Actavis, among many others. Purdy, Plaisance and Lippincott have a long history together and have collaborated on dozens of huge, successful global brand name launches.
"As a new partner in our evolving firm, it's a delight to be working with a trusted and experienced colleague again," said Purdy.
"And the firm will be more perceptive moving forward," added Lippincott.
Of his new post at CannonCassidy Danny stated: "This is an exciting time for me and our agency. I am thrilled to be working with my esteemed colleagues again, to better serve our global clients in a way that brings exceptional value to their brands."
The addition of Danny Plaisance, in the words of the founders, "will let us remain the small, expert consultancy that is continually hired by large and small firms alike. Danny's presence will allow us to keep that promise and enhance that capacity."
About CannonCassidy
CannonCassidy is a specialized naming consultancy with numerous global and domestic clients on their roster in the CPG, Technology, Medical Device and Pharmaceutical industries. With no junior personnel of any kind, the partners provide elite and creative brand name development services; legal screening; naming strategy; name validation research; and linguistic analysis. Naming is so specialized they often work with companies' existing AORs, law firms and regulatory authorities to ensure the successful completion of an assignment.
For more information, you can contact CannonCassidy at 704-817-8778 (via telephone), info(at)cannoncassidy(dot)com (via email) or by visiting http://cannoncassidy.com.