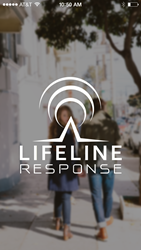 I'm humbled that we have attracted the expertise of both these gentlemen and look forward to continued acceleration in 2015. -Peter Cahill
Chicago, IL (PRWEB) December 23, 2014
Clandestine Development, LLC d/b/a LifeLine Response today announced they have named mobile industry veteran Steve Subar as Chairman of the Board. The company also brings on board financial expert Scott Shellady as a Strategic Advisor, effective December 23.
Subar joined the company as an outside consultant in November and is currently the Managing Director of z2m4, a boutique management consulting company for venture capital investors and their portfolio companies.
Mr. Subar boasts a track record of successful innovation and leadership in the software industry with a particular passion for mobile/cyber security. In 2005, Steve was chosen from more than 60 Silicon Valley entrepreneurs to become the first Entrepreneur-in-Residence for NICTA (National Information and Communications Technology Australia), Australia's leading center for IT research. His role as entrepreneur in residence resulted in the founding of Open Kernel Labs, a leading provider of mobile virtualization software recently acquired by General Dynamics. Under Subar's leadership, OK Labs became the leading provider of mobile virtualization, with software deployed on more than 1.1 billion devices, in applications ranging from mobile baseband support to enterprise mobility to cyber-security.
"Mobile security is not just about protecting corporate networks, apps and data – it's also about personal safety," commented Subar. "I'm very excited to join Clandestine Development and to drive the success of LifeLine Response, the app that leverages the ubiquity, connectivity and location-based services of today's smartphones to connect users to first responders and emergency contacts. It's not often that entrepreneurs can pursue a market opportunity and save lives with one great product."
Shellady joins the company from TJM Investments where he is currently an SVP of Derivatives. He can be seen frequently on CNN, CNBC and Fox Business wearing his industry renowned 'Cow Jacket' commenting on the economy and markets.
Mr. Shellady has a long history of successful ventures in the European Union and The United States. Shellady was the first shareholder in Patsystems, plc. where he was the Chief Operating Officer and helped carry them to a listing on the London Stock Exchange raising over $100 million US Dollars. He can be seen frequently on CNN, CNBC and Fox Business wearing his industry renowned 'Cow Jacket' commenting on the economy and markets.
After 11 years in London, Mr. Shellady returned to Chicago. He is a citizen of both the EU and the US.
"LifeLine Response represents to me not only a great business idea but also the opportunity to tangibly help people in a potentially dangerous time of need. This app is not a 'like to have or even a need to have' solution. Plainly speaking I believe it is a 'MUST have' and I am absolutely thrilled to be involved."
Founder & CEO, Peter Cahill, who founded LifeLine Response in 2012 said the following: "The addition of Mr. Subar & Mr. Shellady is in response to the demands of our high-growth environment and global opportunities. I'm humbled that we have attracted the expertise of both these gentlemen and look forward to continued acceleration in 2015."
ABOUT LIFELINE RESPONSE
LifeLine Response, based in Chicago, Illinois, is a personal safety app that bridges the gap between those who feel unsafe and first responders. Activating the app when they feel unsafe, if a user's finger leaves the screen or the timer runs out, first responders are immediately alerted. Local authorities will be dispatched to their phone's GPS location and provided their physical description. Simultaneously a notification is sent to their designated Lifelines; emergency contacts, friends and family members who will be notified instantly if they are in distress.
Learn more at http://www.llresponse.com, http://www.facebook.com/llresponse or http://www.twitter.com/llresponse.