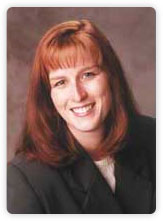 Thousand Oaks, CA (PRWEB) December 22, 2014
Thousand Oaks, CA dentist, Dr. Jacqueline Subka, now offers patients a permanent and effective solution to their tooth loss through advanced implant dentistry techniques. Cone beam technology now allows Dr. Subka to better visualize each patients' unique oral anatomy, by producing 3D, high definition x-rays in seconds.
For patients looking to receive dental implants, Dr. Subka can now use the cone beam system to better analyze the position and orientation of certain mouth structures, like nerves and bone structure, to more accurately place the implants. This is imperative as dental implants are considered permanent and often do not need to be replaced when positioned correctly.
Dental implants consist of three pieces and the entire placement process requires a few office visits by the patient. To begin, Dr. Subka surgically places a titanium post into the jaw bone, which will act as the root of the tooth. The post is allowed time to fuse with bone during a process called osseointegration, which typically takes between three to six months. During the next visit Dr. Subka attaches a piece known as an abutment to the top of the implant post, and affixes a custom-made crown. With cone beam imaging, the entire implant process is made easier through clearer panoramic images.
In additional to dental implants, cone beam imaging is also used in other dental procedures, due to its ability to help create more effective and personalized treatment plans. Dr. Subka uses it to help detect oral infections, to aid in the analysis of TMJ (temporomandibular joint dysfunction), for sleep apnea studies and to diagnose and help treat periodontal disease. The modern cone beam system produces up to ten times less radiation than traditional x-rays, and can be completed in about 30 seconds, compared to several minutes for conventional methods.
Through the use of cone beam imaging for implant dentistry, Dr. Subka is able to provide patients with the most permanent and effective option when it comes to replacing missing teeth. For more information on dental implants, cone beam imaging or the services offered by Dr. Subka, a Thousand Oaks, CA dentist, please visit her website at http://www.subkadds.com or call (805) 373-1919.
About The Doctor
Dr. Jacqueline Subka is general dentist offering personalized dental care for patients in Thousand Oaks, CA since 1999. Dr. Subka received her dental degree from the prestigious University of Southern California School of Dentistry in Los Angeles. Dr. Subka practices gentle dentistry and incorporates state-of-the-art techniques to provide the best possible care. She and her team are committed to continuing education and strive to provide high quality, personalized dental care to each patient. To learn more about Dr. Subka and the dental services she provides, visit her website at http://www.subkadds.com or call (805) 373-1919.