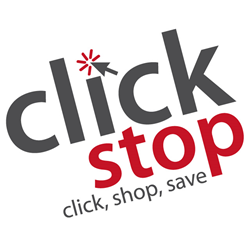 It feels great to give back to people who give it their all every single day.
Urbana, IA (PRWEB) December 23, 2014
Urbana-based Clickstop has announced new benefits for employees in 2015. The new programs are part of the company's goal of continuing to attract and retain top talent in the area.
"With our growth in hiring, we want to continue to improve the great workplace culture we have created," said Kala Liebe, Culture & Communications Specialist. "We are committed to building a company where people can thrive. The benefits we're adding are going to improve our people's lives. It's going to be another exciting year."
In 2015, the company is rolling out five major new benefits:

Vision Source 20/20 for every employee and their immediate family at no extra cost.
The company's current 401(k) with a generous company match will also be available for part time employees.
Employee Assistance Program for employees and their families.
Referral bonus for employees who refer a new employee.
An incentive wellness program allowing employees to earn points for wellness activities and redeem prizes.
The company added the new benefits to their existing package which includes: a competitive salary, profit sharing, health-savings account, term life insurance with spouse and dependent coverage, 401(k) with generous company match, Blue Cross Blue Shield high-deductible medical insurance 100% paid, short and long term disability insurance 100% paid, paid vacation and holidays, and a health and wellness program including low-cost, in-office dining and 24/7 access to an onsite fitness center.
Since opening in 2005, Clickstop has worked to create a great work environment for employees and has achieved many work-environment focused awards.
"People love working here because we invest in them," said Liebe. "We wouldn't be where we are today without the support and passion of our people. It feels great to give back to people who give it their all every single day."
###
About Clickstop, Inc.
Clickstop is the parent company of a suite of online retail stores based in Urbana, Iowa. Its focus on great workplace culture has landed the company multiple work environment-focused awards including two first place achievements as the Coolest Place to Work. Clickstop web properties serve diverse markets that include the moving and cargo control industry, energy efficient insulation products, and home organizing solutions. For more information visit Clickstop.com.