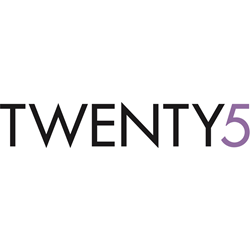 We are only as good as our people, and for that, we cannot thank each of them enough.
Atlanta, Georgia (PRWEB) December 23, 2014
infinitee, a full-service, women-owned marketing agency in Atlanta, GA commemorated its 25th Anniversary by recognizing women in the workplace through a strategic social media campaign, partnering with Dress for Success Atlanta whose mission is to improve the personal and professional lives of working women in the metro area.
infinitee launched a thirty-day Thunderclap social media campaign to spread awareness and encourage women in the workplace nationwide. The cause was supported by over 100 unique followers and reached over 100,000 people across multiple social media platforms simultaneously on November 1st at NOON. Awareness goals were met with key engagement from profiles like Monica Pearson, retired anchor from WSB-TV in Atlanta, and Kathryn Style Boutique, creator and owner of She's Her Own CEO.
The strategic decision to leverage infinitee's 25th anniversary to build awareness for a non-profit that encourages exactly what its founders have achieved, brought the anniversary full circle. infinitee promoted the organization through its #WomanRunWorkplace social media campaign and sponsored a beautiful auction item at Dress For Success Atlanta's annual fundraiser, The Little Black Dress event. Plans for 2015 include mentoring members of the Dress for Success Professional Women's Group that supports women throughout their careers.
Barbara McGraw, CMO and Jocelyn Smith, CEO of infinitee have been giving back to the Atlanta community for 25 years sponsoring and donating time and effort to a variety of charity foundations. With the renewal of their lease at Lenox Towers, the infinite team celebrated the anniversary with a gala for their employees and family members in the newly renovated office space.
"It was with great pride that we hosted a evening of fun for the team. We are only as good as our people, and for that, we cannot thank each of them enough." – stated Barb McGraw, CMO of infinitee.
About infinitee
infinitee is a strategic real estate marketing and advertising agency that understands how to improve brands, communications and customer experiences. With a focus its strategic and creative solutions build brand equity and drive sales for companies across the country. infinitee's expertise has proven invaluable to national and southeast regional brands wishing to strengthen and grow their bottom line, including: OliverMcMillan, Cousins Properties, Parkway Properties, PM Realty Group, Tanger Outlets, Craig Realty Group, Lennar Commercial Investments and Banyan Street Capital. Through all facets of advertising, collateral, digital media, and brand strategy, infinitee creates award-­‐winning marketing and innovative communications.
For more information on infinitee, call Managing Partner, Jocelyn Smith, (404) 231-3481, visit http://www.infinitee.com, or find us on Facebook.