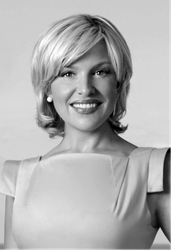 Boca Raton, FL (PRWEB) December 22, 2014
The Haute Living Real Estate Network (HLRN) of HauteResidence.com is proud to recognize Senada Adzem as a prominent real estate professional and the network's newest partner. HLRN unites a distinguished collective of leading real estate agents and brokers, highlighting the most extravagant properties in leading markets around the globe for affluent buyers, sellers and real estate enthusiasts.
About Haute Living Real Estate Network (HLRN):
Haute Living Real Estate Network (HLRN) of Hauteresidence.com offers readers the most prominent directory of experienced realtors, brokers and luxury listings, and HLRN has grown to be the number one source for real estate news, residential developments, celebrity real estate news and more. Seeking an experienced interior designer? Hauteresidence.com is also home to Haute Design Network (HDN), a collective of celebrated interior designers that will help you decorate your new home or stage an active listing. Access all of this information and more by visiting: http://www.hauteresidence.com.
About Senada Adzem:
Senada Adzem is the 2012-13 Top Producer in Florida and the Pinnacle Award winner. Ms. Adzem is recognized as a national real estate expert by the New York Times, Wall Street Journal, The Real Deal, Haute Living, New York Post, Sun Sentinel, Miami Herald, Bloomberg News, CNN, ABC, NBC and many others.
Senada consistently delivers profit gains for her clients within highly-competitive U.S. real estate investment markets. She is a trusted advisor to global leaders in business, entertainment and diplomacy.
She continues to set records in performance and price with such notable sales as the single largest sale at the St. Regis in Bal Harbour at $24.6 million, and a $10.4 million sale on an unfinished penthouse at One Thousand Ocean, which, at $1,500 per square foot, remains the highest PSF price paid for a condominium in Palm Beach County.
Senada joined Douglas Elliman in Florida from Corcoran Group Real Estate, where she spent five successful years as a Top 1% sales producer from among 45,000 agents worldwide. Senada is the former vice president of Trump International, and creative force behind marketing Donald J.Trump's condominium developments.
She has an MBA in real estate development and an MBA with honors in international business and political science. When handling real estate needs for her discerning clients, Ms. Adzem is dedicated to providing professionalism, knowledge, and inherent business sense.
Senada started her career as the Liaison at the United National Protection Force (UNPROFOR) in 1992. After obtaining her BA in international business, she worked with the Frankel Group, a New York-based strategic consultancy and venture capital firm. Senada lives her life by the mantra "Doing Well by Doing Good," and is an avid supporter of causes that work to empower children including the Florence Fuller Child Development Centers.
Senada serves on the Board of Directors for the Boys & Girls Club of Palm Beach County, the Development Council of the Humane Society of the United States, and was honored with the Award for Outstanding Leadership by the Cystic Fibrosis Foundation. In her spare time, Senada practices Muay Thai and mixed martial arts with Henri Hooft, head coach of the BlackZilians MMAteam.
To learn more, visit Senada Adzem's Haute Residence profile.