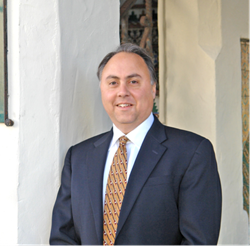 Pebble Beach, CA (PRWEB) December 24, 2014
The Haute Living Real Estate Network (HLRN) of HauteResidence.com is proud to recognize Jamal Noorzoy as a prominent real estate professional and the network's newest partner. HLRN unites a distinguished collective of leading real estate agents and brokers, highlighting the most extravagant properties in leading markets around the globe for affluent buyers, sellers and real estate enthusiasts.
About Haute Living Real Estate Network (HLRN):
Haute Living Real Estate Network (HLRN) of Hauteresidence.com offers readers the most prominent directory of experienced realtors, brokers and luxury listings, and HLRN has grown to be the number one source for real estate news, residential developments, celebrity real estate news and more. Seeking an experienced interior designer? HauteResidence.com is also home to Haute Design Network (HDN), a collective of celebrated interior designers that will help you decorate your new home or stage an active listing. Access all of this information and more by visiting: http://www.hauteresidence.com.
About Jamal Noorzoy:
Jamal began his Professional Real Estate career in 1991 selling his first house in Pebble Beach shortly after. From that sale grew a base of knowledge, expertise and a passion in the field rivaled by none which has lead to Jamal accomplishing over 250+ transactions and nearly $550 million in sales in Pebble Beach alone, and over $180 million and 150+ transactions in Carmel and surrounding areas.
Since 2001 Jamal has been the Top Producer for Alain Pinel Realtors in Carmel and has consistently placed with in the top 250 Realtors in the nation out of over 1.2 million in sales volume. Although Jamal has a skilled support team behind him, these records were achieved by transactions Jamal personally originated and closed.
Jamal's experience and expertise has allowed him to work with executives of Fortune 500 companies, celebrities of the entertainment industry, estate trustees and private corporations. He has a record of skillfully negotiating every type of transaction from the simplest to the most complicated multi-party transactions.
Education:
Jamal is a 1987 graduate of UC Berkeley with a degree in social science, emphasizing social economics. He was a member of the Phi Kappa Tau Fraternity at Berkeley. Upon graduation Jamal received perhaps the most important education from his first chosen career of Hotel management. As a hotel assistant manager Jamal learned communication, organizational, and customer service skills while working 12 to 14 hours a day in 575+ room hotel.
Personal:
Jamal lives in Pebble Beach with his wife Cece and their two children, Austin and Robert. Since 1925 the family has had a home in Pebble Beach, where Jamal now lives as a third-generation resident in his hometown. Jamal enjoys being a Den Leader, Cubmaster, a home coach for his children's sporting activities, and an occasional good game of golf in the community he has spent years living in, learning about and enjoying immensely.
To learn more, visit Jamal Noorzoy's Haute Residence profile.