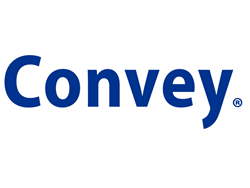 As an independent insurance cooperative, we must continue to offer the best-in-class member experience. Getting ahead of the ACA mandate is a win-win.
Minnetonka, MN (PRWEB) December 23, 2014
A nonprofit, member-governed organization, CGHC provides quality healthcare coverage solutions and is alert to the impact ACA reporting requirements will have on its members. Commencing with the 2014 income tax returns, in alignment with Internal Revenue Code (IRC) 6055 and 6056, Forms 1040 and 1040EZ will include a new section which requires verification of minimal essential healthcare coverage for individuals and their dependents. However, insurance providers and employers are not required to report or provide documented proof of coverage until 2016 for the tax year 2015 income tax returns. Therefore, many individuals will be without the necessary information from their insurer or employer to complete their individual tax filings. This is likely to cause confusion and frustration amongst members, and in turn, an increase in member inquiries for insurance providers.
As a member-focused cooperative, CGHC opted to participate this year in the IRS-recommended beta year for ACA reporting. Ray Grove at Convey, stated, "Organizations that take advantage of the beta year will be able to test their internal processes without fear of penalty and resolve any unforeseen issues before penalties become a reality. More critically, putting forth an effort in 2015 for tax year 2014 will ensure positive member experience for the new process when filing their 2014 income tax returns."
Rob Lundeen, CGHC's Chief Financial Officer, stated, "As an independent insurance cooperative, we must continue to offer the best-in-class member experience. Getting ahead of the ACA mandate is a win-win. Rather than react to thousands of customer service calls regarding proof of coverage for individual tax filings, our member service agents will have more time to discuss healthcare outcomes. Overall, centralizing our tax information reporting through Convey enables my finance and technology teams to focus on our core business objectives."
CGHC will leverage Taxport, Convey's tax information reporting technology, to provide its members with verification of coverage. Furthermore, Convey's technology and managed service will enable CGHC to centralize and standardize the 1099 and 1095 reporting process across the organization.
About Convey
For nearly thirty years, Convey Compliance has provided technology and services to improve compliance and reduce costs related to tax information reporting. Convey is at the forefront of the industry for providing third-party reporting technology and services to over 2,000 clients. In June of 2014, Convey merged with Taxware, a global provider of sales, use and value-added tax (VAT) software. Together, the two companies create a comprehensive portfolio of technology products and services designed to simplify tax compliance and mitigate risk.