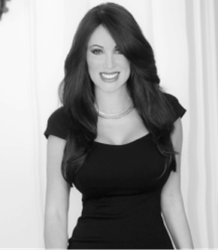 Fisher Island, FL (PRWEB) December 29, 2014
The Haute Living Real Estate Network (HLRN) of HauteResidence.com is proud to recognize Patricia Delinois as a prominent real estate professional and the network's newest partner. HLRN unites a distinguished collective of leading real estate agents and brokers, highlighting the most extravagant properties in leading markets around the globe for affluent buyers, sellers and real estate enthusiasts.
About Haute Living Real Estate Network (HLRN):
Haute Living Real Estate Network (HLRN) of Hauteresidence.com offers readers the most prominent directory of experienced realtors, brokers and luxury listings, and HLRN has grown to be the number one source for real estate news, residential developments, celebrity real estate news and more. Seeking an experienced interior designer? Hauteresidence.com is also home to Haute Design Network (HDN), a collective of celebrated interior designers that will help you decorate your new home or stage an active listing. Access all of this information and more by visiting: http://www.hauteresidence.com.
About Patricia Delinois:
Patricia started in real estate at the age of 18, buying, renovating and flipping homes soon after getting her license. She co-founded a construction company to develop homes and buy waterfront properties. Patricia opened a very successful Coldwell Banker franchise in 1996, then switched franchises to Century 21 to gain international exposure. Patricia is President, CEO, and 100% owner of Century 21 Premier Elite Realty.
Patricia is the 2012 Residential President for the MIAMI Association of Realtors, the largest Realtor association in the United States. She has served as a Director for the National Association of Realtors and Florida Association of Realtors. She also serves on the 2014 Board of Governors for the MIAMI Association of Realtors. Patricia is a founding member of the prestigious Master Brokers Forum. She was named Broker of the Year in South Florida BEST Awards, and has served yearly as National Association of Realtors Director, Florida Association of Realtors Director, National Association of Realtors Honor Society and more.
Patricia has served as a speaker on numerous real estate topics, lobbied for the industry on Capitol Hill, and is very involved politically in RPAC. Patricia is also a real estate TV correspondent, speaker and best-selling author. She has appeared on NBC, CNBC, the Travel Channel, Bio TV and E!, and was cast on NBC's Hot Listings Miami. She speaks French, Spanish, Creole and English, and is known as the Miami technology queen, with more than 300,000 social media followers.
Patricia has three dynamic offices strategically placed in prime locations in Coral Gables, South Miami and Miami Beach. She has a powerful client list consisting of high net worth individuals, celebrities and high-profile investors worldwide.
To learn more, visit Patricia Delinois' Haute Residence profile.