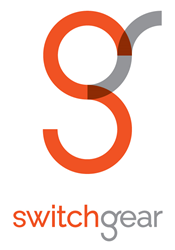 "But the real award goes to my amazing team, without whom I couldn't have achieved this level of success."-Dixie Agostino
Tulsa, OK (PRWEB) January 02, 2015
Switchgear Search & Recruiting, Tulsa's leading Executive Search & Recruiting firm, is excited to announce that our founder and CEO, Dixie Agostino has been named one of Oklahoma's Most Admired CEO's. Dixie was selected by the Journal Record as one of thirty-four honorees. The 2015 group of honorees includes CEOs from the business and nonprofit communities as well as three executives who will receive financial stewardship awards.
"It is truly an honor to be recognized and included in this group of community leaders who are so well known and respected" said Dixie. "But the real award goes to my amazing team, without whom I couldn't have achieved this level of success. It is a privilege to be their leader. It's our people who make Switchgear who we are, a company with a great reputation for service from both our clients and our candidates and one that is consistently recognized in our community."
Dixie's career prior to founding Switchgear gave her the background necessary to create and grow the company. She has over fifteen years of experience in operations, management, training, business development and recruiting. Her experiences gave her the requisite vision to establish a recruiting firm that puts the candidates and clients first.
Each year, The Journal Record produces the Oklahoma's Most Admired CEO special recognition program for the talented business and nonprofit leaders throughout our state. They honor CEOs who consistently demonstrate strong leadership, integrity, values, vision, commitment to excellence, financial performance and commitment to community and diversity. The 2015 group of honorees will be recognized at a special event in Oklahoma City on February 12, 2015.
"We are looking forward to celebrating this year's Most Admired CEOs, a distinguished group of leaders nominated by their associates, peers and friends for modeling great leadership traits and serving as role models for others inside and outside their companies," said Joni Brooks, president and publisher of The Journal Record.
About Switchgear
Switchgear was born out of the idea that we can absolutely love what we do, and you can too! We take a "listen first" approach with our clients to clearly understand their current needs, company and departmental cultures and overall plans for the future. Our mission is to change the world for the better, one person at a time, by connecting wildly talented people with amazing growth opportunities within the best companies! For more information, http://www.switchgearrecruiting.com.