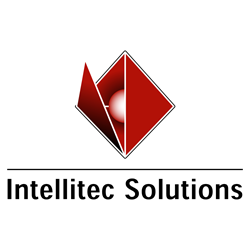 Wilmignton, DE (PRWEB) December 30, 2014
With their recent implementations of Microsoft Dynamics SL for a professional services firm complete, Intellitec Solutions has announced they have successfully completed 600 implementations of Microsoft Dynamics ERP and CRM products. This comes at the culmination of successful year that saw Intellitec Solutions achieve the exclusive Microsoft Presidents Club honor.
Intellitec Solutions helps companies in diverse industries choose and implement software solutions to improve their financial or customer relationship management. They have been implementing Microsoft Dynamics ERP – specifically Dynamics GP and Dynamics SL - products since 1986. Intellitec has worked with and Microsoft CRM – also part of Microsoft Dynamics – since 2006.
"It is quite an achievement for us as a firm," said Rick Sommer, Intellitec Solutions president. "When this company was founded, I am not sure we knew we would ever grow to this size. We have been fortunate to have a great group of individuals working here over the years. Their hard work brought us to this level."
About Intellitec Solutions
Intellitec Solutions is a leading ERP and CRM provider strategically located along the influential business corridor between Washington and Philadelphia. Specializing in Dynamics GP, Dynamics SL, Microsoft CRM and Intacct, they have conducted thousands of engagements helping companies in diverse industries choose and implement software solutions to improve financial or customer relationship management. Using a proven system designed to maximize efficiency and business insight, Intellitec Solutions team of seasoned professionals provides value-added expertise to their clients. For more information or to schedule a demo of Microsoft Dynamics or Intacct, please visit http://www.intellitecsolutions or call 866-504-4357
# # #
All company and product names mentioned herein may be trademarks of their respective owners.