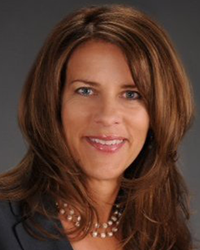 Phoenix, AZ (PRWEB) December 23, 2014
GlobalTranz, a national leader in the third party logistics and transportation industry, is pleased to appoint Renee Krug as Chief Financial Officer, effective immediately. She is responsible for all financial reporting, treasury, accounting, tax, and HR. Renee brings over 15 years of executive leadership and 7+ years of transportation industry experience. Most recently, Renee was CFO and EVP of Clear Channel Outdoor North America where she was responsible for all financial reporting, budgets, capital, acquisitions, accounting, FP&A, and procurement.
"Renee is exactly what the company needs right now to take us to the billion dollar revenue mark and beyond," says Andrew Leto, GlobalTranz founder and CEO. "We are extremely excited to have found a CFO with public company and industry experience."
Prior to Clear Channel Outdoor, she was Vice President of Finance & Corporate Procurement at Swift Transportation. Renee also held various senior finance leadership roles at Honeywell which included accounting, finance, information systems, operations and Six Sigma experience. Renee earned an Executive MBA from Arizona State University and a Bachelor's degree with a major in Accounting from Indiana University. Renee also completed the Wharton CFO Leadership program in 2013.
"I am excited to join the high-caliber executive team at Globaltranz. This company has been demonstrating tremendous growth and leadership in the industry. I look forward to the significant opportunity in front of me and the chance to use my expertise to contribute to its success," says Renee Krug.
About GlobalTranz - Founded in 2003, GlobalTranz is a transportation management company headquartered in Phoenix, Arizona specializing in LTL, FTL, Supply Chain Logistics and Warehousing. In addition to these services, GlobalTranz operates its own in-house Freight Forwarding Division via their Expedited Services department which offers expedited ground, ocean and air freight solutions. Local to National accounts engage in free state-of-the-art technology, CarrierRate.com, which optimizes the flow and storage of merchandise as the goods move within, and throughout, the customers' supply chain.
As one of the fastest growing transportation companies in the country, GlobalTranz has been recognized by the Inc.500 and received the Phoenix Business Journal's Arizona Corporate Excellence (ACE) Awards for 3rd Fastest-Growing and the 12th Largest Private Company in Arizona. As a $500M Top 20 Freight Brokerage, GlobalTranz has achieved an annual average growth rate of 90% per year since its inception in 2003.