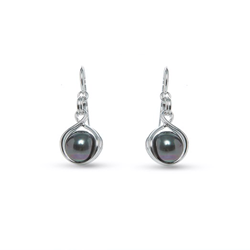 Montreal, Quebec (PRWEB) December 24, 2014
To partake in one of the largest shopping events across the continent, Nishi Pearls' online store will be offering 30% off select items as well as free shipping. From December 26th to 28th, 9 specially selected items will be featured in this promotion.
Having evolved from a holiday following Christmas, Boxing Day is now being touted as a monumental day to benefit from some of the biggest sales right in the midst of the holiday rush. Statistics are showing that the hunt for bargains during this three-day event is increasingly taking place in the online realm. According to a survey conducted by IPG Media, about half of Canadian shoppers will be flocking to their computers to shop, with free shipping and crowd avoidance being the top incentives.
Taking these incentives into account, Nishi Pearls will be participating in the trend for online shopping during the holiday season by offering some of their most popular items on sale, as well as limited-time free shipping.
The featured items include a classic bracelet design with a fresh twist, in which genuine cultured Freshwater pearls are offset by a bright peridot or amethyst-coloured crystal bead. Pieces with Tahitian pearls were chosen to incorporate both traditional and contemporary designs. These items featuring genuine cultured Tahitian pearls include a classic all-pearl bracelet with a yellow gold clasp, as well as a matching sterling silver earring and pendant set that were inspired by Nishi Pearls' signature wave logo.
Nishi Pearls invites shoppers to browse these selected items on their website during their Boxing Day promotion as of this Friday, December 26th until Sunday, December 28th.
Nishi Pearls™ is a brand that specializes in designing and creating a wide range of contemporary genuine cultured pearl jewelry. With offices located in Asia, Canada and the U.S.A, Nishi Pearls has been making its mark at some of the most prominent international jewelry shows including the Jewelers International Showcase, the Orlando Duty Free Show of the Americas and the Jewelers' Circular Keystone's (JCK) annual trade show in Las Vegas, to name a few.
Nishi Pearls' dedication to quality is reflected in its partnerships with leading professionals, including their latest co-branding endeavor with Swarovski as well as being featured in Air Canada's Inflight program. Their award-winning jewelry is inspired by the consumer of today and the fashion of tomorrow.
Visit them at http://www.nishipearls.com/online