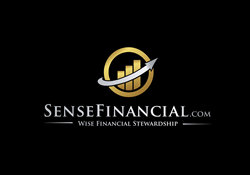 This eBook will reveal how plan participants can successfully maximize the earning potential for their retirement plan
Los Angeles, CA (PRWEB) December 29, 2014
Sense Financial announces that a comprehensive retirement planning guidebook is on its way. The trusted plan provider of Solo 401k and Checkbook IRA accounts said that they had been working on a guidebook, which will serve as an educational resource for investors.
The eBook is called IRA Makeover and is scheduled to be released in early 2015.
In the IRA Makeover eBook, Sense Financial president and founder, Dmitriy Fomichenko, will explain in details the basic concepts of self-directed retirement plans and how they can help investors achieve true financial freedom. Readers will be able to compare features of the Solo 401k plan to the Checkbook IRA plan side by side. This will help readers identify the plan that best fits their needs and eligibility.
Having the right retirement plan with the right plan provider is only the first step. IRA Makeover also reveals exclusive tips and strategies to grow the established retirement plans fast and securely with passive investments.
The eBook will explain in details different ways to invest with a retirement plans, while complying with the plan policies and regulations. The plan participants are now able to take the wheel and direct their investments on their own, without a custodian in place.
This eBook will reveal how plan participants can successfully maximize the earning potential for their retirement plan without spending all their time and effort in monitoring the investments.
Readers can also learn from real-life examples. The eBook will discuss different client case studies, explaining how Sense Financial clients are making the most of their retirement funds. Successful investors shared their investment experience using a Solo 401k plan offered by Sense Financial.
Packed with exclusive information about Solo 401k, the eBook will be a go-to guide on retirement planning and passive investments. After the eBook is finished in early 2015, it will be made available on Sense Financial web site. The eBook will be complimentary to all site visitors.
Sense Financial is California's leading provider of retirement accounts with "Checkbook Control": the Solo 401k and the Checkbook IRA. Over the years, they have assisted hundreds of clients to obtain checkbook control over their retirement accounts while providing them with the ability to invest in virtually any investment class, including real estate, private lending, mortgage notes and much more without the need for custodian approval.
To learn more about Solo 401k, please visit sensefinancial.com.