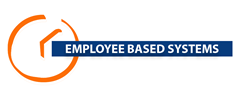 The results of this partnership are clear to Poppe, "The system is not only scalable but also customizable to the business.
Denver, CO (PRWEB) January 13, 2015
Waterman Broadcasting Corp. is based out of Ft. Myers, FL. At Waterman Broadcasting, they strive to be the best and most respected resource that people turn to for public service, news, information, marketing, and entertainment. None of which is possible without using a system to manage their employees. For Waterman Broadcasting Corp., that system is EBSPaySuite.
"Our prior HRIS system, Abra (Sage Software) was no longer meeting our needs and had failed to be responsive to the changing technology environments." said Waterman VP and CFO, Gerry Poppe. EBSPaySuite is built from the ground up as a single database, 100% SQL native HRMS solution that satisfied the growing needs of Waterman Broadcasting. "The ABRA product was no longer stable and their upgrade path was riddled with horror stories of how poorly the product performed on the new platform. EBS has solved this issue for us and allowed us to better manage our most important resource, our people." Poppe says.
In addition to utilizing a technologically advanced system, Waterman Broadcasting also was able to take advantage of other cost cutting measures that EBSPaySuite had to offer. Gerry says that since they began their relationship with EBS, their business has been able to help them better manage their geographically diverse workforce of some 300 people. "We have been able to work with the design development team to customize our system to have it meet our needs and yet remain integral to the overall system that EBS had created. We currently process bi-weekly payrolls for one of our entities and semi-monthly payrolls for another of our entities and EBS handles it with no issues."
Since using PaySuite, their time to process payroll has been cut in half. Gerry continues, "Staff members enter their time electronically, supervisors approve that time electronically and the payroll manager processes it all without the need to manually enter time… Our payroll processing time was cut in half from the old ABRA processing. We are able to distribute payroll costs based upon the category of time entered by the employee. With a fully integrated HR / Payroll / Benefits system there is no need to fear that systems are not in sync as was the case in our old system."
"Partnering with Waterman has been a terrific experience. They continue to challenge us to find new and creative ways to help them improve the way they do business" Jim Duty, CEO of Employee Based Systems. "Gerry and his team recognize PaySuite for its ability to change the way they do business."
Together Employee Based Systems and Waterman Broadcasting Corp. move their businesses forward by partnering with one another to get the most out of their technology and their people. The results of this partnership are clear to Poppe, "The system is not only scalable but also customizable to the business. In addition, the design was built upon the concept that web functionality was the direction that time entry and processing should be headed." Jim Duty agrees. "We built PaySuite for just this reason and more; to be able to offer our clients the very best that an HRMS system can provide for today's business and tomorrow's growth."
Employee Based Systems
Employee Based Systems is full service software consulting firm and software development company specializing in the design, implementation, and support of Human Resources, Payroll, and Time and Labor Management software solutions. With over 20 years in the industry, and a seasoned staff of developers, consultants, and technical support personnel, Employee Based Systems is the premier choice for all your software needs in these areas.
EBSPaySuite- the only truly integrated web-based Payroll, HR, Time & Attendance solution your company will want to consider. We invite you to explore the website http://www.getebs.com and learn more about Employee Based Systems. We change the way you do business!!!!