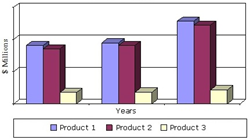 Global Market for Intravenous Therapy and Vein Access to Reach $27.2 Billion in 2019
Wellesley, Mass. (PRWEB) December 23, 2014
BCC Research (http://www.bccresearch.com) anticipates that increasing competition, patent expirations and evolving customer needs will influence research and development (R&D) spending in the intravenous (IV) therapy and vein access market over the next five years.
IV therapy is a critical component of the treatment of various diseases and is widely used in both surgical and non-surgical patients. It involves the administration of medication through a needle or catheter and is commonly prescribed for patients whose condition cannot be treated effectively by oral medications, or who require re-hydration.
Out of the major components of the IV therapy and vein access market, the IV infusion pumps segment is projected to record the greatest five-year compound annual growth rate (CAGR) of 6.2% from 2014 to 2019. During the past 40 years, the programming capabilities and the safety features of the infusion pumps have continued to be improved. In 2013, the total global IV therapy and vein access market reached $19.3 billion annually and is forecast to reach $20.3 billion in 2014.
"Some of the factors that are influencing the advancement of this market include the rise in critical care therapies generated by the aging population, the changing mix of healthcare services between hospitals and alternate sites, the expanding product demand in developing markets, and technological improvements that will increasingly affect how therapies are managed, delivered and documented," says BCC Research analyst Mary C. Patton.
Infusion therapy might also be referred to as parenteral therapy, since the term "parenteral" refers to a substance that is taken into the body or administered in a manner other than through the digestive tract, such as by IV or intramuscular injection.
Intravenous (IV) Therapy and Vein Access: Global Markets presents a comprehensive analysis of the current and future use of IV therapy as an important tool for fluid volume and electrolyte replacement, for the delivery of medications such as antibiotics and chemotherapeutic agents, and for the administration of parenteral nutrition.
Editors and reporters who wish to speak with the analyst should contact Steven Cumming at steven.cumming(at)bccresearch(dot)com.
About BCC Research
BCC Research publishes market research reports that make organizations worldwide more profitable with intelligence that drives smart business decisions. These reports cover today's major industrial and technology sectors, including emerging markets. For more than 40 years we've helped customers identify new market opportunities with accurate and reliable data and insight, including market sizing, forecasting, industry overviews, and identification of significant trends and key market participants. We partner with analysts who are experts in specific areas of industry and technology, providing unbiased measurements and assessments of global markets. Recently selected as the world's greatest market research company, BCC Research is a unit of Eli Global, LLC. Visit our website at http://www.bccresearch.com. Contact us: (+1) 781-489-7301 (U.S. Eastern time), or email information(at)bccresearch(dot)com.