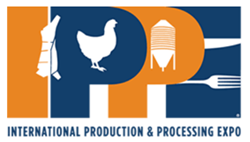 Rice Lake, Wisconsin (PRWEB) December 29, 2014
Rice Lake Weighing Systems will be displaying products at one of the world's largest protein production and processing exhibitions in Atlanta, Ga. January 27th through 29th. The 2015 International Production & Processing Expo (IPPE) is an integration of International Poultry Expo, International Feed Expo and International Meat Expo, bringing together exhibits from all segments of the industry. From feed milling and live production to processing and marketing, exhibitors at the three-day event at the Georgia World Congress Center display the wide spectrum of protein production and processing at this unique exposition.
Rice Lake invites attendees to visit booth 5857 to view a comprehensive selection of weighing and process control equipment used in production and processing applications from grain and feed management to food processing and portioning. At IPPE, Rice Lake will demonstrate products used in production, quality and agriculture to automate and improve processes, capture product information and more. With many products available for heavy washdown environments, including meat and poultry, Rice Lake products help manufacturers keep processes within sanitary requirements. Rice Lake experts will be on site to answer any weighing or process-control related questions.
Rice Lake Weighing Systems is an international leader in the direct manufacture and distribution of weight-related products and process control equipment. Within this ISO 9001 registered company, progressive new technologies merge with the wisdom of industry experience to create the future of weighing through cutting-edge research and design.