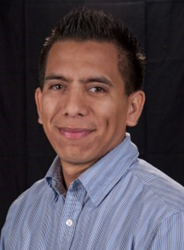 "It is with great excitement that I am looking forward to the blessings that God has in store for all of us
Takoma Park, Md. (PRWEB) December 24, 2014
Washington Adventist University alumnus Jose A. Barrientos Jr. has been appointed Youth Ministries Director for the Potomac Conference of the Seventh-day Adventist Church. He will take on his new duties starting January 1, 2015. He previously served as the children's pastor at Community Praise Center in Alexandria, Va.
"I thank God and the administration of the Potomac Conference for allowing me to serve the Lord and as the new youth director," said Barrientos. "It is with great excitement that I am looking forward to the blessings that God has in store for all of us."
Barrientos graduated from Washington Adventist University in 2007 (then known as Columbia Union College), earning a degree in theology with an emphasis in metropolitan ministry and a minor in Biblical languages. He received his master's degree in business administration from Washington Adventist University in 2011. He is currently studying for his Master of Divinity degree at Andrews University in Berrien Springs, Mi.
Having served in a variety of capacities for the Potomac Conference, Barrientos took part in youth congresses, evangelistic series and youth retreats around the world. He is a gifted speaker with a talent for connecting with all ages and cultures. As youth director for the Potomac Conference, Barrientos will focus on event planning and finding ways for youth to connect within their local churches.
His wife, Claudya, will join him in his new work. She currently serves as the Potomac Conference Clerk.