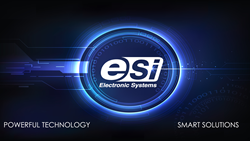 ESI has spent the last 34 years designing and supporting IT solutions optimized for small to medium-sized businesses.
Virginia Beach, VA (PRWEB) December 24, 2014
Small and Medium sized businesses are often challenged with only one IT person overseeing their entire network of critical data. This only amplifies when their IT personnel call in sick or take a vacation. These business leaders find themselves asking, "What would happen to my business if one day I had no connectivity to my critical applications and no one in my IT department answered my calls for help?"
ESI has made significant new investments in its Cloud Managed Services practice. A recently completed real estate expansion of its Remote Operations Center, has allowed their team to triple in size and scale to over 70 dedicated engineers with various skill sets. These additional CMS engineers will provide additional IT support capacity for small and medium sized businesses including: Remote Monitoring & Network Management, Data Protection & Disaster Recovery and Mobile Device Management. ESI's expanded Cloud Managed Service offering provides expert support tailored to each customer's specific business requirements, is less costly than a traditional IT support model and has one predictable, monthly invoice.
Cloud Managed Services (CMS) from Electronic Systems answers the typical IT related issues facing the small to medium sized business. ESI processes include a combination of proactive and reactive remote monitoring services of a company's entire network infrastructure. As the IT industry adopts a more cloud-centric model, ESI remains at the forefront of delivering cloud services to ensure maximum uptime for critical network infrastructure. Adopting ESI Cloud Managed Services enhances security, cost predictability and proactively prevents downtime.
ESI recognizes the importance of IT and how every customer, regardless of size, will continue to rely on IT to support their businesses and remain competitive. ESI provides proactive maintenance and robust security solutions that help keep business systems running smoothly. Dedicated resources are available to provide support remotely and onsite, while continuous improvements like scripting and automation improve the health of their clients infrastructure and prevent future issues. With ESI's dedicated team of talented engineers working together with their onsite Network Administrators, ensures their clients are always covered.
About ESI
Electronic Systems, Inc. (ESI) delivers market-leading technology solutions, exceptional service and consulting expertise to businesses and organizations in Virginia, Metro DC, Maryland and North Carolina. Founded in 1980, ESI is today the Mid-Atlantic region's largest provider of customized, scalable, end-to-end information technology and document technology solutions.
ESI customers enjoy the benefits of a local partner for personalized service, plus world-class products and the most comprehensive technology solutions available today. Headquartered in Virginia Beach, Virginia, ESI has offices in Hampton, Richmond, Charlottesville, Lynchburg, Roanoke, Northern Virginia / DC, Columbia, Maryland and Elizabeth City, North Carolina.
ESI is a wholly owned subsidiary of Global Imaging Systems, a Xerox Company. For more information, visit http://www.esi.net.