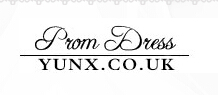 (PRWEB) December 24, 2014
Yunx Dresses (Yunx.co.uk) is now launching a site-wide wedding dress promotion, up to 80% off, to satisfy the growing demand for wedding dresses in the holiday season. Orders placed before Jan. 28, 2015 will be eligible for the discounted prices.
The wedding gowns from Yunx.co.uk run from the simple and elegant to the ornate and are made to flatter various body types. They feature these characteristics: breathable fabrics, individuality and elegant looks.
Yunx Dresses is a professional online store for women's dresses; the special offer covers all its wedding dresses. The business has also recently announced its spring wedding dress collection.
"The shopping process is safe and effective at Yunx.co.uk.com. Please note that the special offer is valid until Jan. 28, 2015. Our award-winning wedding dresses and designs sell well in the global market, and we decided to launch such a promotion to acknowledge all customers," The CEO of the company says.
Yunx.co.uk aims to help shoppers find a dress in a color to suit their needs. The company is selling over 3000 women dresses in different styles on the website, including trendy bridesmaid dresses, evening dresses, cocktail dresses, prom dresses and more.
About Yunx.co.uk
Yunx.co.uk is a leading wedding dress company in the world. Its aim is to provide worldwide clients with perfect outfit solutions. All its fancy outfits are offered at low rates. In addition, the company pays close attention to the latest fashion trends. Now, worldwide clients can access a lot of cheap, graceful items at its website. More detailed information about its new items can be found at http://www.yunx.co.uk/.