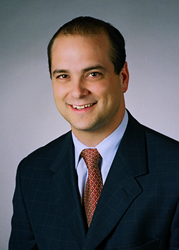 YOUNGSTOWN, Ohio (PRWEB) December 23, 2014
Mercy Health Foundation Mahoning Valley, formerly Humility of Mary Health Partners Foundation, N.E.O. Urology Associates and Partners for Urology Health will host 'Prostate Cancer & You' at 5 p.m. Jan. 20 at Partners for Urology Health, 6262 Mahoning Ave., Austintown.
Daniel J. Ricchiuti, M.D., of N.E.O. Urology will discuss prostate cancer risk factors, who should be screened, and detection and treatment. He will also answer questions.
The lecture is free and open to anyone interested in learning about prostate cancer and age-appropriate prostate cancer screening. For most men, Dr. Ricchiuti recommends prostate cancer screenings begin at age 40, earlier if they have a family history of prostate cancer.
For information or to register, call 330-729-9214 or 330-779-6851.
One in seven American men will be diagnosed with prostate cancer at some point in their lives. More than 233,000 will be diagnosed this year and 29,480 of them will die. African-American men are at greater risk, with one in five developing prostate cancer. Men with a father or brother with prostate cancer have a one in three chance of developing the disease.
About Mercy Health Youngstown
Mercy Health Youngstown, formerly Humility of Mary Health Partners, is an integrated health system in the Mahoning Valley, which encompasses the Youngstown/Warren metropolitan area – Mahoning, Trumbull and Columbiana counties in Ohio. It is part of Mercy Health, which is headquartered in Cincinnati and is the largest health system in Ohio and one of the largest Catholic health systems in the United States. Mercy Health Youngstown provides a full spectrum of health care services – acute inpatient and trauma, outpatient and ambulatory, rehabilitation, behavioral, emergency and urgent care, primary care physicians in patient-centered medical homes, specialist physician care, home health, home medical equipment, long-term care and hospice care, as well as Mercy Health Foundation. Learn more at http://www.mercy.com/Youngstown.
About the Urology Care Foundation
The Urology Care Foundation is committed to advancing urologic research and education. We work with researchers, healthcare professionals, patients and caregivers to improve patients' lives. The Urology Care Foundation is the official foundation of the American Urological Association.
###