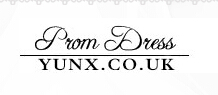 (PRWEB) December 25, 2014
Today, Yunx.co.uk, a hot style dress supplier that offers all kinds of evening dresses and other special occasion outfits, unveils 65 new bridesmaid dresses and announces these new models are offered at discounted prices, up to 80% off.
Yunx.co.uk's dresses are very popular among the young ladies with their fashionable designs, gorgeous looks and delicate craftsmanship. These new bridesmaid dresses are certainly no exception. The business is devoted to designing and offering high-quality women's dresses with fast delivery to people worldwide.
According to the CEO of the business, all their bridesmaid dresses are available at discounted rates. For example, one of the bridesmaid dresses, Empire Sweetheart Floor-Length Chiffon Bridesmaid Dress With Ruffle Beading, was previously priced at $335 and it is offered at a new discounted price of $125.
In Yunx.co.uk's opinion, price is a very important factor when ladies buy dresses. Now, customers are offered the opportunity to get GBP (Great Britain Sterling Pound) 20 off for order above GBP 200; the orders above GBP 150 come with free delivery worldwide.
About Yunx.co.uk
Yunx.co.uk is a leading wedding dress company in the world. Its aim is to provide worldwide clients with perfect outfit solutions. All its fancy outfits are offered at low rates. In addition, the company pays close attention to the latest fashion trends. Now, worldwide clients can access a lot of cheap, graceful items at its website. More detailed information about its new items can be found at http://www.yunx.co.uk/.