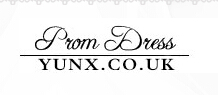 (PRWEB) December 28, 2014
Yesterday, Yunx.co.uk, a famous online store for wedding dresses and special-occasion dresses, announced its promotion of prom dresses for the New Year 2015.
"We have done much research on the latest fashion trends. We have updated our website with an easier way for ladies to buy our new dresses sorted by color," says, the CEO of the company. "We are offering discounted dresses to our fans, and we hope to expand our market share in a short time."
There are more than 100 items in this new collection; the new prom dresses cover many hot styles, such as like A-line prom dresses, sweetheart prom dresses, empire prom dresses, sexy prom dresses, and more. Yunx.co.uk aims to help shoppers find a dress in a color to suit their needs.
One of the beautiful A-line prom dresses was previously priced at $278, and it is available right now at an affordable price of $137. The CEO of the company says they will offer more stylish and high-quality women dresses to the global customers.
About Yunx.co.uk
Yunx.co.uk is a leading wedding dress company in the world. Its aim is to provide worldwide clients with perfect outfit solutions. All its fancy outfits are offered at low rates. In addition, the company pays close attention to the latest fashion trends. Now, worldwide clients can access a lot of cheap, graceful items at its website. More detailed information about its new items can be found at http://www.yunx.co.uk/.