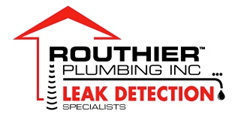 Corona, CA (PRWEB) December 28, 2014
Routhier Plumbing, Inc., a full service plumbing company serving Orange and Riverside Counties in Southern California has just announced a major promotional sale that will run through the holidays and on into the New Year. The sale will offer clients a special coupon worth $40 off of future service when they request an estimate. According to owner Tom Routhier, "This special promotion is our holiday gift to our loyal clients, and we stand ready to offer the best plumbing services in the area to anyone in need."
The special promotion is available to existing and potential clients now, and will not only be available during this holiday season, but in fact will be available until February 1, 2015. Any individual who asks for and receives an estimate on a pipe repair, slab leak, water leak detection or drain cleaning will be given a coupon worth $40 that they can apply to service should they choose to proceed. Routhier will also give out the $40 coupon to anyone who lets him know they saw mention of the promotion in the press.
Routhier Plumbing has grown over the years by offering expert service as well as superior client care. Routhier hires only professionally trained plumbers who are expert at fixing any pipe, drain or leak that an individual home owner or business owner may encounter. Clients often comment on the company's reliability and quality of their finished work.
Routhier Plumbing, Inc. was founded 25 years ago by Tom Routhier. The company is well known for their commitment to customer service and expertise in solving any plumbing issue. Routhier Plumbing specializes in comprehensive plumbing services, leak detection, drain cleaning, re-piping and more.
For more information about this new promotional sale visit the Routhier Plumbing website at http://www.routhierplumbing.com or call 949.632.2203 to speak with a plumbing specialist. Routhier Plumbing also has a presence on Facebook, Twitter and LinkedIn.
###