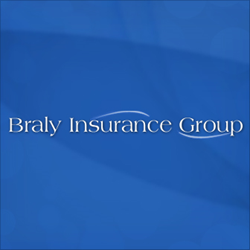 Allen, Texas (PRWEB) December 24, 2014
Texas insurance agency Braly Insurance Group is excited to announce the launch of its new website and interactive digital marketing campaign. This new way of marketing is designed to advance the way the agency connects with, markets to, and serves its customers and community.
Braly Insurance Group has partnered with Astonish to create an innovative, new online marketing strategy that will take the agency into the future. The agency's new marketing strategy features an exclusive "Virtual Insurance Office" meant to improve consumer engagement as well as provide the visitor with a high-quality user experience. The Astonish campaign is also designed to help the agency find and keep prospective clients while continuing to broaden the agency's reach across Texas.
The agency's new website, http://www.bralyinsurance.com/, is divided into easy-to-understand categories, making it simple for online consumers to find exactly what they need. The ultimate goal is to make the online shopping experience both easy and informative for anyone who visits the site.
Braly Insurance Group has insurance offerings for a wide range of residents across the great state of Texas. Braly Insurance Group is a full-service Texas agency that has been getting its customers the proper type of protection since 1997. Since then, the agency has put together a team with years of experience and many specialties. These individual agents have specialties in Auto and Home Insurance, Business Insurance, as well as Life Insurance. Their agents take the time to provide consultative service to every customer. Their ultimate goal is to educate their customers and make the insurance process easy to understand. In addition to Texas, they are also licensed in Arkansas and Arizona.
The agents at Braly Insurance Group are devoted to building long-lasting relationships with the Dallas/Fort Worth community, while providing comprehensive and affordable insurance solutions. To be a part of the agency's exciting development, fill out a free quote form online or connect with the agents on various social media sites. Those interested can also give the agency a call by dialing (800) 925-0759. Braly Insurance Group is excited to move forward with this new technology and looks forward to sharing the benefits with the entire community.