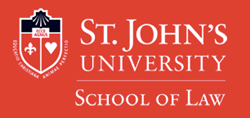 Queens, NY (PRWEB) December 26, 2014
St. John's University School of Law announced last Monday the delivery of a live and online course from its premier Bankruptcy LL.M. program. This unique course, Business Bankruptcy Reorganization, will help lawyers elevate the quality of their practice without travel. It also offers practicing lawyers the opportunity to earn CLE credits. All lectures will be recorded and made available for review allowing busy working professionals the flexibility necessary to keep up with the course work.
Taught by a leading practitioner of corporate reorganization, Alec Ostrow, the course provides both theory and practice of business bankruptcy reorg. Professor Ostrow is a partner in the New York City law firm of Becker, Glynn, Melamed & Muffly, LLP, and has been specializing in bankruptcy, creditors' rights, corporate reorganizations, work-outs, and commercial litigation for more than 30 years. Professor Ostrow has served as lead counsel for many businesses that successfully reorganized in Chapter 11 or in out-of-court restructurings, as well as lead counsel for buyers and sellers, trustees, and officers and directors of distressed business in a wide range of industries, including telecommunications, pharmaceuticals, health care, insurance, real estate, reprographics, oil and gas, retail, steel manufacturing, home furnishings, construction, demolition, consumer products, and the record industry.
The course is live, online, and fully interactive. Class begins January 21, 2015 and meets for 13 evenings. The cost is $1,250 for one registrant and includes CLE credits. Special group pricing is available for two or more registrants from a firm for only $1,000 per person including CLE credits.
Visit the course website at http://www.stjohnscle.com for more information or to register. You can also contact Bethany Galbraith, Program Coordinator at (239) 325-3165 or info(at)StJohnsCLE(dot)com.