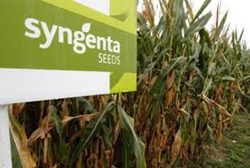 All corn farmers can file a claim for market losses by contacting The AW Smith Law Firm at 573-777-9595 or visiting our website.
Columbia, Missouri (PRWEB) January 14, 2015
The AW Smith Law Firm of Columbia Missouri, is working with Gray, Ritter and Graham of St. Louis, in representing corn farmers throughout the Midwest, in a class action lawsuit against the Swedish seed company Syngenta, over their genetically modified corn seed, Agrisure Viptera and Agrisure Duracade. The GMO seeds have a corn trait known as MIR162, a trait that had not been approved by China. China, a major market for U.S. corn, is enforcing their zero tolerance policy for MIR162 and has stopped accepting shipments from the U.S., causing U.S. corn prices to plummet. The financial losses are growing and some estimates are currently between 3 and 4 billion dollars. These lawsuits claim that Syngenta knew, or should have known, that selling seeds with the trait MIR162, without prior approval, would contaminate the U.S. corn exports and prevent U.S. corn from being sold to numerous export markets, including China. Corn farmers can learn more and sign up by contacting The AW Smith Law Firm, or through their website at http://www.CornFarmerClassAction.com.
The case filed in U.S. District Court, Eastern District of Missouri (St. Louis) is Wilson Farm Inc., et al v. Syngenta AG et al, No.4:14-cv-01908.