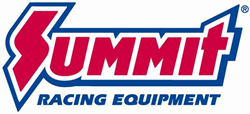 (PRWEB) January 09, 2015
The QFI system can feed street performance engines making up to 525 horsepower. Eight-hole annular discharge sleeves inject fuel into the venturis where air speed is at its peak and pressure is at its lowest--fuel is atomized far better than traditional fuel injector nozzles, producing a more homogeneous fuel/air mixture that burns faster and more completely.
The QFI system also has a unique idle supply circuit that supplies extra fuel below the throttle plates for near-instant startup. Other features include:

Self-learning ECU can be programmed via hand-held controller or laptop
On-board ignition driver—no ignition box necessary
Integral two-step rev control
Compatible with wet flow nitrous systems, superchargers, and turbos
E85-compatible with minor modifications
The QFI system includes the throttle body assembly with 66 lb.-hr. injectors, ECU, handheld controller, wiring harness, sensors, and laptop cable. A Master Kit is also available that includes everything listed plus an electric fuel pump, fuel filter, regulator, and fuel line. The system comes with a choice of a polished aluminum or Black Diamond coated throttle body.
SEE QUICK FUEL'S QFI FUEL INJECTION SYSTEMS AT SUMMIT RACING
Summit Racing Equipment
http://www.SummitRacing.com
1-800-230-3030