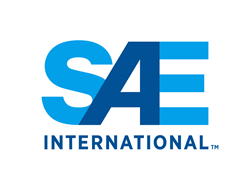 SAE is pleased to partner with Battelle on the CyberAuto Challenge. Our organization is committed to developing the emerging cyber auto engineer. -Andrew Smart, Director Society Programs and Industry Relations, SAE International
WARRENDALE, Pa. (PRWEB) December 23, 2014
SAE International announced today that it will join Battelle and Delphi Automotive for the 4th Annual Battelle CyberAuto Challenge, a five-day practicum-based camp designed to address cyber security in automobiles.
"SAE is pleased to partner with Battelle on the CyberAuto Challenge. Our organization is committed to developing the emerging cyber auto engineer," said Andrew Smart, Director Society Programs and Industry Relations, SAE International. "SAE is working with industry, government and academia to develop cybersecurity standards for connected vehicles, supporting information sharing between stakeholders and creating a talent pipeline for the automotive industry in this critical new area."
The world's largest nonprofit research and development organization and a trusted leader in national security, Battelle has unparalleled experience in cybersecurity, providing risk analysis, threat assessment and detection, countermeasures and other security services to federal agencies and private sector clients. Battelle's work in automotive technology includes contributions to the development of anti-lock brakes and cruise control, as well as crash safety, collision avoidance, and connected vehicle programs with the U.S. Department of Transportation.
"We are thrilled to be working with SAE on the Battelle CyberAuto Challenge and look forward to developing a robust program," said Lisa McCauley, Vice President and General Manager of Battelle's Cyber Innovations business. "The CyberAuto Challenge has provided the automotive industry with critical lessons about this important, emerging threat and helped develop a number of bright young engineers now working in the industry."
The challenge will again be held July 13-17, 2015 at Delphi Automotive's offices in Troy, Mich.
Battelle developed the CyberAuto Challenge in 2012 as a way to champion science and technology in the automotive industry as a career choice for today's youth. Last year, Delphi Automotive hosted the challenge bringing together government and automotive and cybersecurity industry leaders and students for the first time in Detroit.
At the CyberAuto Challenge, students are divided into teams with an equal ratio of working professionals from a variety of organizations, including automotive manufacturers, federal agencies such as the U.S. departments of Transportation, Homeland Security and Defense, and research organizations. During the week-long educational and training event, the teams participate in daily lecture and instruction in subjects such as secure system design, secure programming, embedded systems, IT law and ethics. Then, each day, they apply their new knowledge to practical challenges on actual cars. Many of the sessions have time constraints to simulate real-world conditions.
For more information about the 2015 Battelle CyberAuto Challenge, email solutions(at)battelle(dot)org or call 800.201.2011.
About Battelle
Every day, the people of Battelle apply science and technology to solving what matters most. At major technology centers and national laboratories around the world, Battelle conducts research and development, designs and manufactures products, and delivers critical services for government and commercial customers. Headquartered in Columbus, Ohio since its founding in 1929, Battelle serves the national security, health and life sciences, and energy and environmental industries. For more information, visit http://www.battelle.org.
About SAE International
SAE International is a global association committed to being the ultimate knowledge source for the engineering profession. By uniting over 145,000 engineers and technical experts, we drive knowledge and expertise across a broad spectrum of industries. We act on two priorities: encouraging a lifetime of learning for mobility engineering professionals and setting the standards for industry engineering. We strive for a better world through the work of our philanthropic SAE Foundation, including programs like A World in Motion® and the Collegiate Design Series™.
SAE International contact: Shawn Andreassi, at (724) 772-8522 or pr(at)sae(dot)org
Battelle contact: Katy Delaney, (614) 424-7208 or delaneyk(at)battelle(dot)org