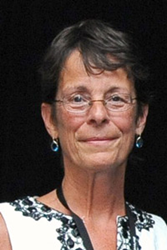 We are a small disease with little outside interest, and to continue funding research, we depend upon philanthropy
Alexandria, VA (PRWEB) December 29, 2014
This week, Mary Hesdorffer, expert mesothelioma nurse practitioner and executive director of the Mesothelioma Applied Research Foundation (Meso Foundation), released an op-ed on the Foundation's blog outlining progress made in mesothelioma research in the last 14 years, since the inception of the Foundation.
In her article, Ms. Hesdorffer states that before the development of the Meso Foundation's peer-review-based research grant program, there was little movement in the field of mesothelioma research.
Through its research grant program, the Meso Foundation has, since 2000, funded 94 projects and awarded $9 million. The funded research has taken place in 6 different countries and has resulted in 180 published pieces.
"This year, I am pleased to report that pharmaceutical companies have taken a big interest in mesothelioma. Companies are hosting global and national clinical trials based upon much of the groundwork that developed from the research funded through our grant program," said Ms. Hesdorffer.
The research funded by the Meso Foundation includes the study of patients' responses, or lack thereof, to therapies.
"Tumors are unique to the individual, and we know that some patients will have a very good response to a therapy and some will not. The goal is to understand why they differ in order to filter out those who will not benefit from a prescribed treatment and refer them to more appropriate therapy," she added.
In her article, Ms. Hesdorffer asks for the public's help in spearheading advances in mesothelioma.
"We are a small disease with little outside interest, and to continue funding research, we depend upon philanthropy," Ms. Hesdorffer concludes.
Mesothelioma is a malignant tumor of the lining of the lung, abdomen, or heart known to be caused by exposure to asbestos. With the life expectancy of less than one year after diagnosis, medical experts consider it one of the most aggressive and deadly of all cancers. An estimated one-third of those who develop mesothelioma were exposed while serving in the Navy or working in shipyards. Currently, few treatment options exist. There is no cure.
ABOUT THE MESOTHELIOMA APPLIED RESEARCH FOUNDATION
The Meso Foundation is the only 501(c)(3) nonprofit organization dedicated to eradicating mesothelioma and easing the suffering caused by this cancer. The Meso Foundation actively seeks philanthropic support to fund mesothelioma research; provide patient support services and education; and advocate Congress for increased federal funding for mesothelioma research. The Meso Foundation is the only non-government funder of peer-reviewed scientific research to develop life-saving treatments for this extremely aggressive cancer. To date, the Foundation has awarded over $9 million to research. More information is available at http://www.curemeso.org.