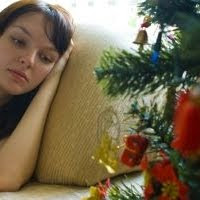 Symptoms of holiday depression include changes in sleep patterns and appetite, irritability and excessive feelings of guilt.
Aurora, Colo. (PRWEB) December 30, 2014
For many people the holidays are not "the most wonderful time of the year" as the famous song proclaims but rather a season that brings on feelings of depression. Contributing factors include financial constraints, unrealistic expectations, the inability to be with family and friends for a variety of reasons, overwhelming schedules, stress, lack of sleep, not following a daily routine, overeating and drinking too much.
Denise McGuire, PhD is a licensed psychologist and emotional fitness coach at the University of Colorado Anschutz Health and Wellness Center at the Anschutz Medical Campus in Aurora, Colo. McGuire pays special attention to "mindfulness" with her clients, utilizing biofeedback and other mind-body approaches for optimal health.
This holiday season McGuire is preparing to return to the CU Anschutz Health and Wellness Center's Extreme Weight Loss: Destination Boot Camp w eight loss transformation program as its mental and emotional fitness coach. The first boot camp sessions sold out in October and registration is already open for 2015.
McGuire says the first step toward managing holiday depression is recognizing the symptoms in yourself and in others. Be on the lookout for changes in sleep patterns, significant changes in appetite, irritability, excessive feelings of guilt, difficulty concentrating, eating for comfort and no longer enjoying familiar activities and festivities.
She offers these tips to keep the holiday blues from settling in or to chase them away.

Acknowledge your feelings: remember that feeling sad, lonely, or melancholy is normal, even during the holidays. Be honest with yourself, acknowledge the feelings and know that they will pass.
Practice wellness: try to stay on your normal eating routine and be sure to exercise three to five times a week. Just a 15 to 20 minute walk will do wonders for mind and body.
Talk to a friend: sharing your feelings with a trusted friend helps bring clarity and improve your spirits. Just saying the words out loud can lift your mood.
Manage your expectations: recognize that the holiday season won't be as perfect as you've imagined it. Examine your expectations and adjust them accordingly.
Family fairytale: don't compare your family or life to that of others. Every family has its own challenges and most don't look like the perfect ones we see in the movies.
Be grateful: accentuate the positive and focus on what you have rather than the things you think are missing in your life.
Volunteer: helping others will give you a sense of purpose. Reaching beyond yourself can be a real blues-beater.
Connect with others: force yourself to reach out. Interaction with the positive people in your life can help take your mind off the things that are bringing you down.
Make sleep a priority: 7-8 hours a night isn't a luxury, it's a necessity to your mental well-being.
Avoid excess: too much of a good thing can bring you down. Drinking too much alcohol, eating foods high in sugar and fat, and spending money you don't have all contribute to the holiday blues.