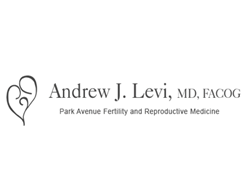 We are employing the most cutting edge techniques and culture systems. At the end of the day this makes all of the difference.
Trumbull, CT (PRWEB) December 26, 2014
Park Avenue Fertility and Reproductive Medicine (PAFRM), located in Trumbull, CT with satellite offices in both Norwalk and Fairfield, CT, is proud to announce technological advances involving their IVF medical treatment protocols as well in their IVF laboratory. Says Founder and Medical Director, Dr. Andrew Levi, "Unlike other large volume-driven IVF centers, we are able to recommend IVF protocols to patients that are more personalized, are focused on both embryo quality and embryo implantation, and that ultimately will lead to higher pregnancy and live-birth rates. We have come to recognize that our attention to detail and personalized care makes a difference in terms of the end result – a successful pregnancy. We believe that our team of clinicians and embryology staff delivers the highest level of fertility care in the state of Connecticut."
In addition to the utilization of novel stimulation protocols, PAFRM continues to focus on elective single embryo transfer (eSET). Using eSET, the center has excelled in achieving the highest pregnancy rates while minimizing multiple pregnancies. Dr. Levi adds, "One of the ways that we are able to attain such high pregnancy rates is by using a technique called Comprehensive Chromosome Screening, known as CCS. Using CCS, we are able to test and subsequently identify chromosomally normal embryos for transfer, thus maximizing pregnancy rates without placing a patient at significant risk for twins."
Perhaps the most significant advances being made at PAFRM are happening in their state of the art in vitro fertilization (IVF) laboratory. Says Dr. Bryan Kloos, PhD, HCLD, Lead Embryologist at PAFRM, "We have made changes over the short- and long-term in our IVF laboratory that have significantly led to improved embryo quality, thus leading to a greater chance of a patient achieving a successful pregnancy. Specifically, our embryo culture techniques have really made a critical difference in patient outcomes. Patients are not always aware of what is happening in the IVF laboratory. We want our patients to know that we are employing the most cutting edge techniques and culture systems. At the end of the day this makes all of the difference." In addition, PAFRM is having great success using a technique called vitrification to freeze both embryos and oocytes (eggs).
Dr. Levi is pleased to be ranked among the Top Doctors in his field in Connecticut. "Our center is committed to helping our patients maximize their reproductive health so that they can achieve their fertility goals." In 2014, Dr. Levi was named a Castle Connelly Top Doctor, received a Vitals.com Compassionate Doctor Award, earned a Best Doctors in America® designation, and was named a Vital Top 10 Doctor for the state of Connecticut. In addition, PAFRM continues to be an OptumHealth Center of Excellence.
To learn more about treatment at Park Avenue Fertility, contact their offices at 855-901-BABY or 203-372-6700. Park Avenue Fertility proudly serves Ansonia, Bethel, Branford, Bridgeport, Brookfield, Cheshire, Danbury, Darien, Derby, Easton, Fairfield, Guilford, Hamden, Litchfield, Madison, Milford, Monroe, Naugatuck, New Fairfield, New Canaan, New Haven, Newtown, Norwalk, Orange, Oxford, Prospect, Ridgefield, Seymour, Shelton, Stamford, Stratford, Trumbull, Walcott, Wallingford, Waterbury, Weston, Westport, Wilton, Woodbury and Fairfield County Infertility.