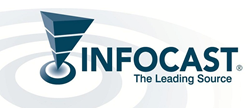 ERCOT is increasing the market cap to $9000/MWh by the summer of 2015 to incentivize new generation builds.
Los Angeles, CA (PRWEB) December 29, 2014
Infocast, the leading business intelligence and networking events producer, has announced its 3rd Annual ERCOT Market Summit, scheduled on February 25-27, 2015 and in Austin, TX, the center of the ERCOT Market.
The Electric Reliability Council of Texas (ERCOT), which is responsible for managing the flow of electric power to 24 million Texas customers, is in a current state of flux. Texas is in need of massive generation builds and transmission upgrades, while also facing the worst resource adequacy challenges in the US and is plagued by congestion. The drought continues to threaten the operations of power plants and many coal-fired plants that are scheduled to be decommissioned due to the EPA's Clean Power Plan. In response to these challenges, ERCOT is increasing the market cap to $9000/MWh by the summer of 2015 to incentivize new generation builds.
Building on the success of the previous meeting, Infocast has once again organized the ERCOT Market Summit to provide a forum for industry leaders to come together and discuss the regulatory changes that are driving massive generation builds and opening up new investment opportunities. Speakers will be on-hand from the Association of Electric Companies of Texas, Austin Energy, Duke Energy Corporation, Electric Transmission Texas, LLC, American Electric Power, ERCOT, NRG Energy, Oncor, Panda Power Funds and others to discuss regulatory updates and other various issues affecting the ERCOT Market.
Industry experts will address: how renewable generation, transmission and storage could be more effectively integrated into the ERCOT market, with focus on Oncor's proposed 5GW storage plan. They will explore investment potential and financeability for new projects and examine impacts of market reforms on power prices and trading. Previous participant, Chris Mieckowski, Product Line Manager, KIEWIT, regarded the ERCOT Market Summit as a "Fantastic Conference! It's rare to be able to gather a crowd encompassing regulatory agencies, and legislative and generation representatives."
Attendees will have the opportunity to network with policy-makers, utilities, IPP, DR and energy storage executives to get the most relevant and up-to-date information regarding the regulatory changes and seize the potential opportunities to solve resource adequacy shortfalls in the ERCOT Market.
For more information, to register, or to join as a sponsor, visit the event website at infocastinc.com/ercot-market or contact Infocast at 818-888-4444.
About Infocast
For over 25 years, Infocast has produced the highest quality events, tailored to the needs of the industries we serve. We intensively research the marketplace, pulling from an extensive network of experts to give you the information and connections to succeed.