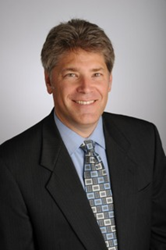 Donors who include charitable giving as part of their financial plans have the potential to make an even greater difference.
Plymouth, MI (PRWEB) December 29, 2014
December is "show time" for many charities – time to make that holiday appeal to capture as many donations as possible before the New Year. In 2013, according to Blackbaud, more than one third of overall charitable giving happened in the last quarter of the year, with the highest percentage (17.5 percent) coming in December. But donors who include charitable giving as part of their financial plans and annual budget have the potential to make an even greater difference, says Wayne Titus, CPA, PFS, AIFA®. "Many donations come on the spur of the moment, from individuals responding to a year-end appeal," says Titus. "Imagine how much more of a difference people could make if they researched and chose specific charities to support, and then budgeted their annual support for those charities?" One tactic Titus recommends is using a donor-advised fund, which allows contributors to take a tax deduction now, and recommend grants to their favorite charities when they're ready.
Titus encourages people to include charitable giving in their financial resolutions for 2015, and to start by using tools, such as Charity Navigator, to learn more about which charities to support. Next, he suggests setting aside a budgeted amount to donate. For those expecting a one-time windfall, such as selling a business or executing stock options, Titus suggests considering a charitable trust. "Implementing a charitable trust enables a person to shelter a good portion of the revenue with a charitable deduction," he says.
Many charities enable donors to provide access to their checking accounts, so their donations transfer monthly, but cash isn't the only way individuals and families can support their favorite charity, says Titus. "If you know you have stock that no longer fits into your portfolio or has large taxable gain, you can donate appreciated stock directly and deduct the current value, and avoid paying tax on the gain. You could also donate a car, boat or RV you no longer use, which can also translate into contributions, and sometimes that donation could be larger than a person could afford if he or she simply wrote a check," he added.
It's no secret that charitable donations are a win-win, both for the charity and the donor. Titus recommends talking with a financial adviser to determine how donors can maximize potential tax deductions through strategic charitable gift planning, donor advised funds, charitable trusts, or charitable gift annuities. "The key is to ensure you have proper documentation, and that your contribution qualifies as deductible," says Titus.
About AMDG Financial
AMDG Financial (http://www.amdgservices.com) is a fee-only fiduciary registered investment adviser (RIA) in Plymouth, Michigan. The firm manages approximately $75 million in assets for clients. AMDG Financial was one of the first 10 firms globally to be certified by the Centre for Fiduciary Excellence (http://www.cefex.org/advisor) as following global best practices for investment adviser fiduciaries. The company's credo is, "From financial wisdom, better stewardship."