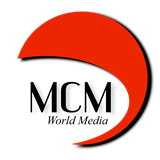 MCM World Media LLC was formed in November, 2012 by President, Music Producer and CEO Mark L. Carman, Vice President, Frank Scherman and Scott Orchard, Vice President of Marketing
Nashville, TN (PRWEB) December 25, 2014
30 year Nashville music industry veteran and MCM World Media President Mark L. Carman received a 2015 Grammy nomination (Best Roots Gospel Album) for his work as Producer on "Forever Changed" by T. Graham Brown.
About "Forever Changed":
Produced by Mark L. Carman, recorded and mixed by Joe Carrell for MCM World Media, "Forever Changed" is comprised of thirteen tracks featuring guest vocal appearances by popular, award-winning artists Vince Gill, The Oak Ridge Boys, Leon Russell, Jason Crabb Jeff & Sheri Easter, Steve Cropper, The Booth Brothers, Three Bridges and Jimmy Fortune. A line up of talent that collectively boasts 26 Grammys and 37 Dove Awards. "Forever Changed" is nominated for Best Roots Gospel Album and is going to be re-released on Sony/RED (in conjunction with Mansion Entertainment) on January 27th, 2015.
About T. Graham Brown:
T. Graham Brown has recorded over thirteen studio albums and charted more than twenty singles on the Billboard charts. Three of these singles reached Number One and eight more reached the Top Ten. Brown's voice is also recognized from his singing in advertising campaigns for McDonald's, Disneyland, Almond Joy, Coca Cola, Dodge Truck, Ford, Hardee's and many others including the Taco Bell "Run For The Border" television spots. This past year his appearance in the concept video for "Working On A Building" with Marty Raybon, Jimmy Fortune and Trace Adkins was aired across multiple national television networks. T. Graham Brown still actively tours throughout the year including multiple appearances on the Legendary Grand Ole Opry and television appearances such as Larry's Country Diner and Country's Family Reunion. Brown's uniqueness has made him one of the most beloved and iconic performers of the day. http://www.tgrahambrown.com This is Brown's first Studio recording in over a decade and his first Gospel album. "I feel so very blessed by the [Grammy] nomination and I'm so grateful to Mark [Carman,] my wife Shelia and all the great people at MCM and Sony for their support" said Brown. http://youtu.be/wfaylJ0Tu94
About Mark L. Carman:
Mark L. Carman, a native of Beckley, West Virginia, began his career in the early 80's as a Norfolk, Virginia Police Officer (where he still resides in nearby Portsmouth.) After several years his passion for country music moved him to Nashville, Tennessee where he established his career in songwriting, producing, and working in every phase of the music industry. Carman has produced over 2800 recordings in the past 30 years. His most recent endeavor is country music icon T. Graham Brown. Brown's new album titled "Forever Changed", received a Grammy nomination in the Best Roots Gospel Album category. This is also Brown's first Grammy nomination since starting his career in 1982.
"There are so many people that have etched my career in music, that I know I will never remember to thank them all, but know, that I am very appreciative and humbled being know as a Grammy Nominated Producer. T. Graham Brown is one of country music's great iconic voices and we worked countless hours producing this great record. I am so happy for him and his album getting nominated as one of the best in its category." "My hope now is to bring this trophy back to Virginia. I am also hoping for a big win for (fellow nominee and nearby Virginia Beach native) Pharrell [Williams] as well." Carman said.
About MCM World Media
MCM World Media LLC was formed in November, 2012 by President, Music Producer and CEO Mark L. Carman, long time business associate and Vice President, Frank Scherman and former Los Angeles Radio Programmer, Television Executive Scott Orchard, Vice President of Marketing.
About Mansion Entertainment:
Mansion Entertainment is an organization of committed professionals dedicated to the development, marketing, sales and distribution of quality audio and video products created to encourage and inspire. For more information go to http://www.themansionentertainment.com.
To request an interview or a review copy of the album, please contact Scott Orchard, MCM World Media 757-805-1851.