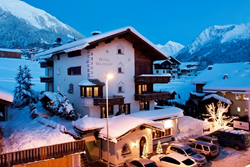 (PRWEB) December 24, 2014
Wealthy singles looking for romantic travel destinations for the upcoming Christmas vacation can now find out valuable information on MillionaireMatch.com. A popular dating website for millionaires, Millionaire Match has been assisting affluent men and women find their perfect match since the last thirteen years. Millionaire Match regularly publishes useful dating tips for their high profile member base that includes several Hollywood celebrities, fitness models, entrepreneurs, doctors, investors, professional athletes, lawyers, and company CEOs.
Traveling has always been a great way to spend some intimate time with the loved ones. The romantic atmosphere during the Christmas vacation makes it the most preferred time for a romantic vacation. Ten of the most romantic places recommended by Millionaire Match for their members are:
The Berkshires, MA: An excellent destination for a Christmas vacation with beautiful views everywhere. The adventurous travelers can enjoy skiing to their heart's content.
Tabernash, CO: This small town has everything people look for in their Christmas vacation. There is hardly a better place than this for a quiet and intimate vacation with a special person.
York Beach, ME: This place is probably the best option for people that love spending a lazy vacation by the sea.
Darby, MT: Offers a magical Christmas experience with Christmas lights, the snow covered trees, and many events.
Methow Valley, WA: Perfectly suited for adventurous couples that enjoy stargazing, skiing, and snowshoeing.
Lower Waterford, VT: This gorgeous Vermont location is known for its beautiful landscapes, museums, sledge dog rides, and antique shopping.
Taos, New Mexico: The unique culture of this place offers an offbeat Christmas vacation experience.
Key West, FL: Ideal for couples looking for a warmer Christmas experience with lots of romance.
Jackson, WY: One of the most romantic winter destinations in the United States.
Glenwood Hot Springs, CO: Famous amongst travelers for the world's largest hot spring pool.
To find out more single millionaire dating tips, please visit http://www.MillionaireMatch.com.
(Photo via walserhof.ch)