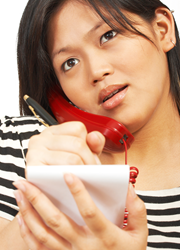 Scoreinc.com's FDCPA Department Presents Free Services for Credit Based Businesses
Mobile, Alabama (PRWEB) December 30, 2014
Scoreinc.com's FDCPA Violations Department is part of the company's expansion into education, consulting and business development for credit based businesses. In response to concerns raised by the fiscal crisis of 2007-2008 and the increasing importance of monitoring the widespread practices of collection agencies, Score provides online training, consumer information, and guidance to businesses seeking to apply the FDCPA to benefit their clients.
To investigate individual cases, the FDCPA Violations Department relies on Scoreinc.com's established credit repair resources and network of professionals. Analyzing call volume, voicemails, letters and other communication elements, Score's trained credit repair business owner members evaluate the history of collection communications for each case and weigh the data against the FDCPA's mandate on debt collectors' legal obligations. Once analysis is complete, each client is given recommendations for constructive action pertaining to his or her credit collection situation.
The process begins with an online submission of basic details, and can benefit clients with a statutory fine applied to the unlawful collection agency; exemption from debt; and possible removal of the debt from credit reporting. As an additional benefit, all of the FDCPA services provided by Scoreinc.com and associates are free of cost, including any necessary legal action.
The FDCPA exists to protect consumers from abusive debt collection practices, including harassment, uttering threats and making false statements, using unfair or deceptive practices, and more. Ensuring that clients' rights are upheld and compliance with the FDCPA is essential for any company that functions on credit, including auto dealers, mortgage brokers, tax companies and other businesses.
To find out more about Score's FDCPA Department, visit http://www.ScoreInc.com.
In addition to FDCPA consulting, Scoreinc.com offers credit based businesses the following services:
● Credit Repair Business Management Software (Saas)
● Credit Repair Dispute Process Outsourcing
● Credit Repair Coaching and Mentoring
● Yearly Credit Repair Summit
● ScoreWay University
● Webinars and Online Training
● Student Loan Certification Program
● Industry Standard Credit Repair Professional/ Expert Certification Program
About Score
Scoreinc.com is the #1 provider of credit repair dispute outsourcing and software throughout North America. Created to support credit repair professionals, Score offers a diverse range of technology and management solutions to increase profits and success.