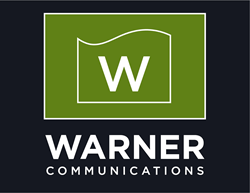 "We decided to formally bring our expertise in brand building and creating strategic awareness to bear on this influential and demanding generation of consumers."
Los Angeles, CA and Manchester-by-the-Sea, MA (PRWEB) January 12, 2015
Warner Communications, a world-class boutique public relations and communications firm, is pleased to announce the launch of a new practice dedicated to marketing to Millennials - M2M™. Based in the agency's Los Angeles office, this practice area provides clients with fresh approaches to engage and influence Millennials backed by Warner's senior level experience and proven program strategies.
Born between 1977 and the year 2000 and over 80 million strong, Millennials today represent the largest market segment in the world. At 25 percent of the U.S. population, this group is larger than either the Baby Boomers or Generation X. In fact, Millennials will become the majority in the workforce in 2015. They are characterized as tech-savvy, educated and view the world differently from earlier generations -- having grown up as digital natives in an uncertain and turbulent economy. These factors and more make marketing to them a unique challenge and opportunity.
"We've seen that reaching and influencing Millennials has become an increasingly important goal for many of our clients," said Agency Founder and President, Carin Warner. "We decided to formally bring our expertise in brand building and creating strategic awareness to bear on this influential and demanding generation of consumers. Our programs will focus on creating an emotional relationship with Millennials that will provide the glue to build brand relationships with our clients, whether they are consumer or B2B."
Warner's M2M approach is thoughtful and carefully aligned with clients' business objectives. The Warner team has already delivered measurable results for clients through Millennial-focused initiatives. These include the ThomasNet and Institute for Supply Chain Management's "30 Under 30 Rising Supply Chain Stars" Recognition Program for which Warner architected and spear-headed a nationwide search for Millennial nominees; ThomasNet's "North American Manufacturing" Scholarship, and the creation of an undergraduate college scholarship program for Arborjet, entitled the "Taking Root" Scholarship. Warner also created and manages a long-standing program with client Cumberland Farms' "Believe and Achieve" Scholarships.
In addition, Warner has developed a distinguished benchmark research initiative, ThomasNet's Industry Market Barometer, which is the leading voice of small-mid-sized manufacturers in North America, that in 2014 uncovered a national disconnect between manufacturers and Millennials. Since exposing this disconnect, Warner has created an action plan with ThomasNet to tackle this issue.
"There's a real lack of understanding as to how the Millennial generation has grown up and been exposed to media, and how that impacts their buying influences and preferences," continued Carin Warner. "Our role at M2M is to help marketers better understand and appreciate how this significant group views themselves and the world around them - so that we can create new revenue opportunities for our clients that will embrace the needs of this important market segment."
The agency is also working with the Town of Rockport, Massachusetts, targeting Millennials, to encourage them to live and work in this picturesque town on the "other Cape" north of Boston, as part of Warner's work to advance tourism and economic development.
Account Manager Carly Martinetti, who heads up Warner's Los Angeles office said, "As a Millennial myself, I understand what kinds of campaigns are going to be most effective when clients need to get this generation onboard. Transparency is key. We can tell when a brand isn't being genuine and instead using marketing ploys to reach us, and that's just not going to work. We want campaigns that are intrinsically valuable and fascinating, that provide us with something special and unique. If you 'wow' us, we will 'wow' you with our support and loyalty. My job at Warner Communications is to create and manage those campaigns to satisfy both our clients and peers."
About Warner Communications
A world-class boutique firm, Warner Communications provides strategic integrated communications counsel, including corporate and product communications, public relations strategy development, media relations, social media marketing, promotions, special events, product introductions, crisis management, advertising, and corporate identity. The firm has a commitment to delivering unmatched product quality and client service. Follow us on Twitter @warnerPR and join the conversation at #Millenial2.