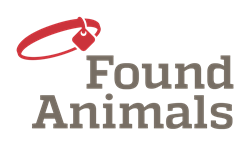 "This was our biggest and best year to date and our incredible staff and volunteers are excited to do even more for pets in 2015." said Michelson Found Animals Executive Director Aimee Gilbreath
Los Angeles, CA (PRWEB) December 29, 2014
Michelson Found Animals (http://www.FoundAnimals.org), a non-profit funded by Dr. Gary K Michelson and his wife Alya Michelson, has one million reasons to celebrate in 2014. They are wrapping up the year by achieving an incredible milestone of serving one million pets through their various programs. In 2014 alone, the Los Angeles based animal welfare organization, which is working to find the big ideas that reduce euthanasia in shelters, reached nearly 500,000 pets, almost twice the number of pets they served in 2013.
Michelson Found Animals initiatives that support pets nationwide range from traditional philanthropic grant making to social enterprise and include research funding, prize philanthropy, spay neuter, foster, adoption, surrender prevention, and microchipping.
Highlights from 2014 include:

Michelson Prize and Grants received its 300th Letter of Intent and 100th Grant Proposal
Michelson Found Animals Saving Pets Challenge raised over $1,000,000 in just one month for animal causes nationwide
Adopt & Shop opened its flagship Culver City location in May and combined with the Lakewood location found homes for over 1,300 animals, more than half of them cats
Surrender Prevention programs funded by Found Animals and managed by Downtown Dog Rescue & Home Dog LA kept nearly 2,500 pets in their homes and out of shelters
Volunteers donated hours of service that was the equivalent of having 18 additional people on staff!
Found Animals Registry added hundreds of thousands of new pets to its free online registry so that they will make it home safely if they are ever lost; and continues to provide microchips and scanners to hundreds of shelters and clinics nationwide
This video, produced to highlight the one million pets milestone, provides a comprehensive overview of Michelson Found Animals programs.
"This was our biggest and best year to date and our incredible staff and volunteers are excited to do even more for pets in 2015," said Michelson Found Animals Executive Director Aimee Gilbreath. "We are especially proud of our volunteers who donated over 38,000 hours of service to our programs, which truly speaks volumes on how the community has supported our mission."
For more information on Michelson Found Animals, please visit FoundAnimals.org.
About Michelson Found Animals
Found Animals is an independently funded non-profit that works to achieve one goal: find the big ideas that help reduce the number of pets euthanized in shelters each year. Led by business and medical professionals, we develop innovative solutions that address the underlying causes of shelter euthanasia. Programs address pet adoption, low-cost spay neuter services, pet microchipping and registration, and sterilization research. By offering a wealth of educational resources to pet owners and animal care professionals, Found Animals advances the health and safety of animals everywhere. Support for Found Animals and its initiatives come from the generous contributions of Dr. Gary Michelson and Alya Michelson. Follow our progress online at FoundAnimals.org, or via social media at Facebook, Twitter, and YouTube.
For more information on the Michelson Prize & Grants: michelsonprizeandgrants.org.
For more information on Found Animals Registry: found.org
For more information on Found Animals Adopt & Shop: adoptandshop.org
About Michelson Found Animals' Adopt & Shop
Michelson Found Animals' Adopt & Shop was launched in support of a single belief: all pets deserve a home. We are a community of humane adoption and retail centers, staffed by passionate volunteers and store associates who help make sure every pet has a safe haven. Since our adoptable dogs and cats come from local shelters, every adoption saves the life of an at-risk animal. Proceeds from Adopt & Shop retail sales – both online and off - are donated to programs that support the happiness and safety of the animals in our homes, shelters and everywhere in between. Support for Found Animals, and initiatives like Adopt & Shop, come from the generous contributions of Dr. Gary Michelson and Alya Michelson. Shop online, find a location near you at adoptandshop.org, or join our community on Facebook, Twitter, and Instagram.