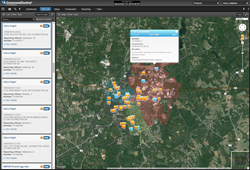 Salt Lake City, UT (PRWEB) December 30, 2014
PublicEngines, a provider of cloud-based solutions that facilitate crime analysis, supply actionable intelligence and increase community engagement for law enforcement, and governments today announced a continuation of its Crime Analytics webinar series for 2015.
After a successful launch in 2014, which saw more than 1,000 law enforcement agencies sign up and attend the monthly webinars, the company has launched another series of webinars for each month in 2015. The webinars are offered without charge. This year the webinars will include topics such as:

Intelligence-Led Policing
Social Media Intelligence
Mobile Crime Analytics
CompStat
Using Camera Registration Programs for Intelligence
The Crime Analytics webinar series was designed to provide basic to advanced Crime Analytics instruction to law enforcement agencies in an easy to follow format. The first webinar kicks off on January 22nd with Mobile Crime Analytics. Interested parties can sign up for the 2015 webinars here: http://www2.publicengines.com/2015CrimeAnalysisTraining .
About PublicEngines:
PublicEngines develops easy-to-use, cloud-based software that helps law enforcement, government, defense, and other organizations gather, analyze, and share intelligence to improve public safety. Used by more than 2,000 organizations worldwide, our market-leading solutions are accessible wherever you are, and are easy-to-deploy with minimal training and no additional IT burden or expense. For more information visit http://www.publicengines.com.