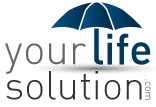 Clearwater, FL (PRWEB) December 25, 2014
YourLifeSolution.com, a service which allows consumers to objectively compare competing life insurance products and purchase them electronically, is today unveiling the whole life insurance rates for a product which has just been released which requires no medical exam be completed to qualify. According to the service, up until this week whole life insurance rates on products that do not require an exam have been significantly more expensive. "A lot of people are interested in getting $25,000 to $100,000 worth of whole life insurance, but are completely unwilling to do an exam. For this reason I think this product will be a game changer", said Eric Smith, the founder and independent life insurance agent of YourLifeSolution.com.
No Exam Whole Life Insurance Rates Illustrated by YourLifeSolution.com:
45 year-old healthy man for $25,000 would cost $46.33 per month
55 year-old healthy man for $25,000 would cost $68.40 per month
60 year-old healthy woman for $25,000 would cost $72.70 per month
Consumers interested in viewing instant life insurance quotes are encouraged to visit YourLifeSolution.com or call 888.374.2764.