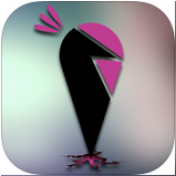 TapIn gives user the complete freedom to express based on the mood by creating profile on demand and switching profile
Maryland, USA (PRWEB) December 30, 2014
SIMpalm, a leading Mobile app development company, headquartered at Silver Spring, MD in the USA, helps its client to launch an application on iOS and Android, named TaptIn.
SIMpalm's top mobile, android app developers for hire helped its client to develop and launch an iOS and Android app for iPhone, iPad, iPod touch, Android Mobile and tablets. SIMpalm provided world class support to its client and developed the app within the given time frame. TaptIn is a new app based on a completely different and unique idea. The app is specifically designed for ice breaking in clubs and bars. Users can create temporary profile based on mood, and get to connect with people around. Once the user leaves the premises the profile is deleted from the system to keep user privacy. The app also allows bars, restaurants, and clubs to send various offers and promotions to users, thus giving businesses easy access to consumers.
TaptIn is a unique app for iOS 6.0 or later. Compatible with iPhone, iPad, and iPod touch. This app is optimized for iPhone 5.TaptIn is also available on Android for 2.3 and up. TapIn gives user the complete freedom to express based on the mood by creating profile on demand and switching profile. Also TapIn connects user with various venues. Users get access to exclusive offers and promos. Also exciting news and events are available right on time.
The app can be downloaded from iTunes store from the link https://itunes.apple.com/us/app/taptin/id716874648?mt=8
& from Google play from the link:https://play.google.com/store/apps/details?id=com.simpalm.tap
TaptIn has the Following Features

Create custom profile and change whenever needed
Uses GPS to find specific location and others around
TaptIn gives users access to exclusive offers and promotions
User profile is deleted as soon as user leaves the geo-fence
About SIMpalm
SIMpalm is a leading mobile application development company in USA headquartered at Silver Spring, MD. Founded in 2009, SIMpalm has developed many mobile applications on various platforms- iOS, Android, Blackberry and Windows. SIMpalm also provides service in HTML5 website development, back-end server development.