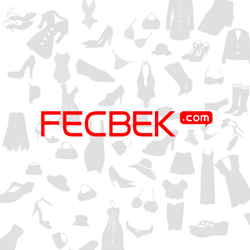 (PRWEB) December 28, 2014
During the Christmas holiday, Fecbek.com, a global online B2C store, has launched a holiday collection of bags. What's more,customers all around the world can get a discount now, up to 60% off.
As Christmas is approaching,people should arrange to travel with beloved and friends. It is time to put aside all the troubles and have a good time. Fecbek.com prepares a bag collection for customers' holiday.
While traveling, a bag is not only a container people put things into, but also a special accessory when they take photos. Customers can find stylish and extensive bags at acceptable low prices at Feckbek.com.
Taking too many bags on the trip is terribly bad. Pursuing good quality is much more important. The team at Fecbek deeply understands the importance of finding a good quality bag for traveling and that is why they provide safe, reliable and high-quality products at reasonable prices so that their customers can enjoy their holidays.
Customers usually ask, "What kind of bags should we take during travel?" The person who loves the casual life can choose the sorts of materials such as nylon, plastics or canvas. The designer says, "Our inspiration came from nature. Most of our casual bags are made of PU and canvas." If people like the taste of chic style, the cotton, feather or lace may suit them. Are there fewer choices for men on Fecbek.com ? Absolutely not! Function is key. All Men's bags at Fecbek.com are waterproofed and light.
When choosing bags, customers should pay attention to the details of the bags, especially the size, "More important, you should choose the right size items. Before ordering, you'd better consult our customer service for that," the sales manager says.
Travel with a bag---Fecbek's holiday collection--shows the elements of nature and strength. Its features of creativity and delicate workmanship tell people to relax themselves by traveling on holiday. To find out more, please visit http://www.fecbek.com/bags.
About Feckbek.com
Feecbek.com is a leading online retail and wholesale store specializing in selling clothing, shoes, bags, wedding and occasion dresses, cosplay, costumes and beauty products. With a wide selection of products at a low price, the company has been universally recognized for honesty, high efficiency and thoughtful services; it has built a long-term relationship with many customers.
For more information, please visit http://www.fecbek.com/.